Get Your Content
E-commerce Ready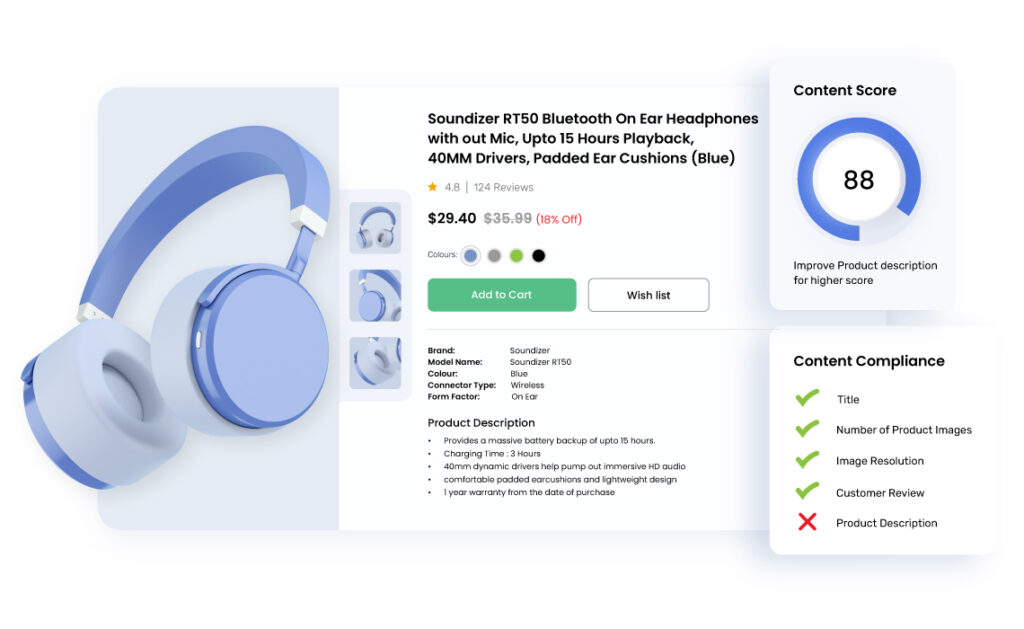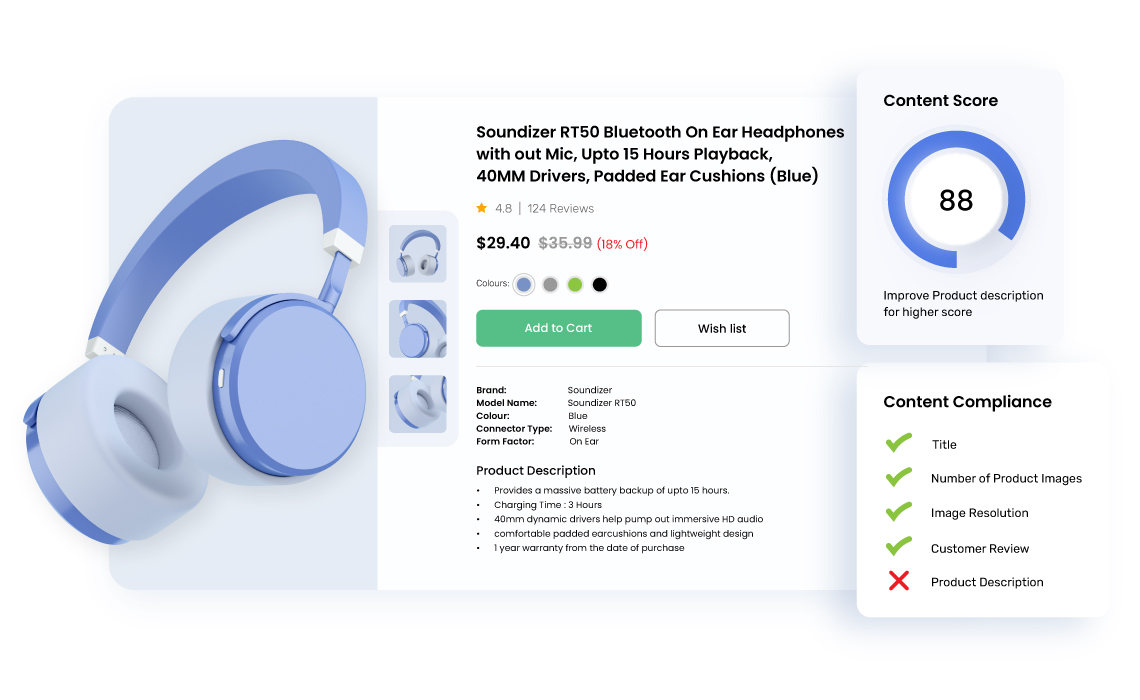 Ensure consistent messaging on your product pages for better brand recall. Add the ideal combination of title, description, imagery, and relevant product information in place across e-commerce pages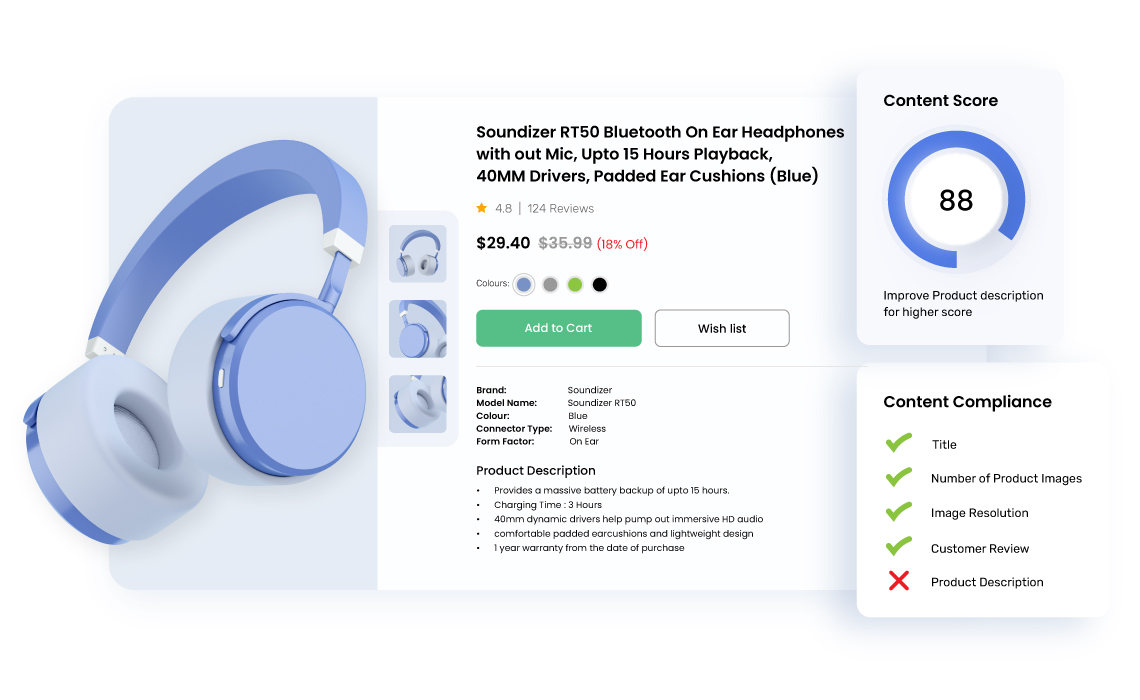 Better Shopping Experience. More Conversions.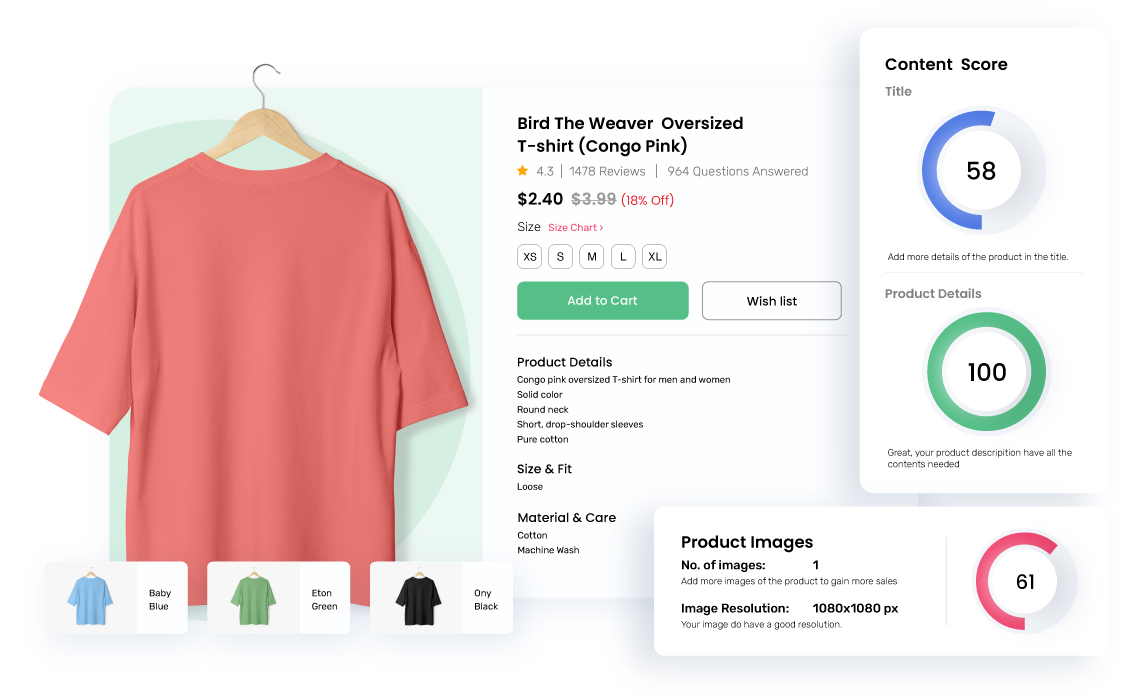 Tailor your product description and visual elements to be content compliant
Create thorough PDPs to enable your shoppers to make better purchasing decisions. Monitor character count, title length and images to design all-inclusive PDPs.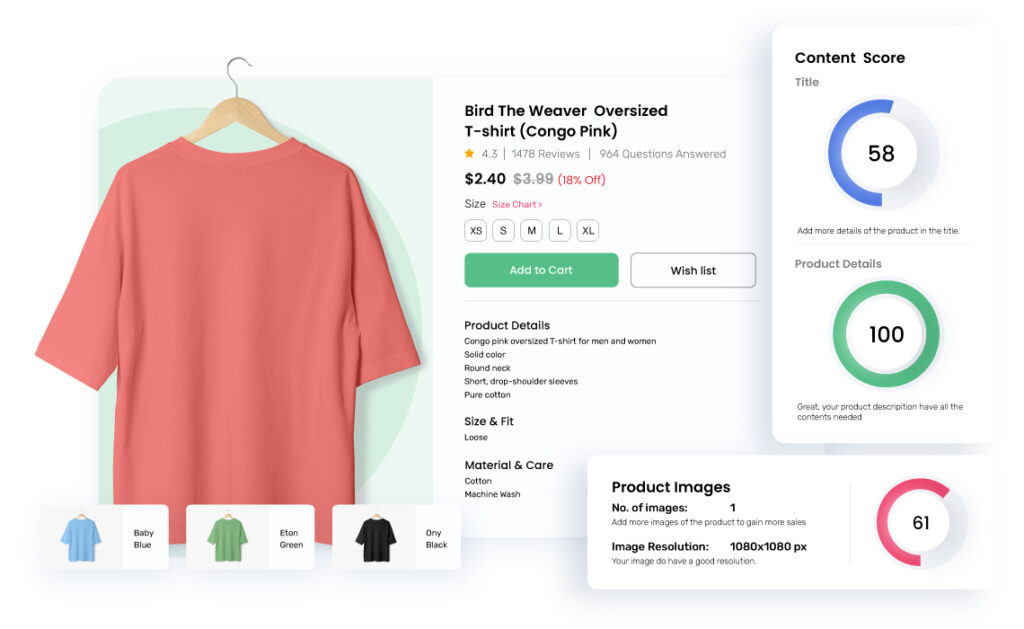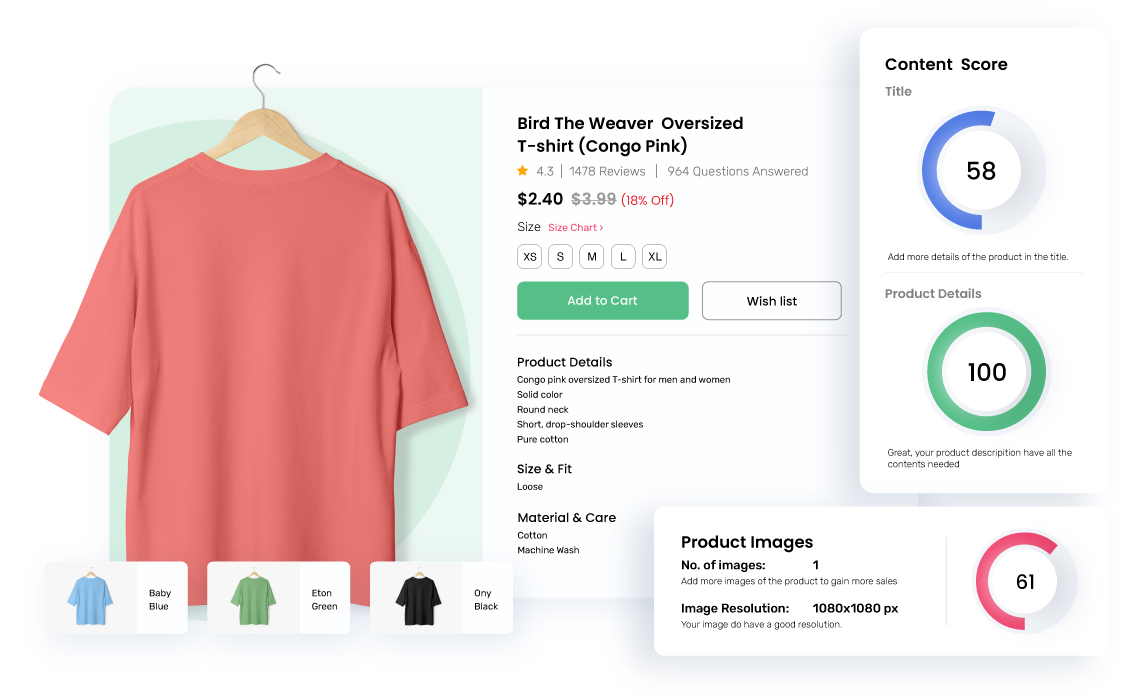 Monitor competitors' product range across online marketplaces
Make your PDPs comprehensive for the customer with consistent messaging. Learn how competitors articulate the value of their products through well-built PDPs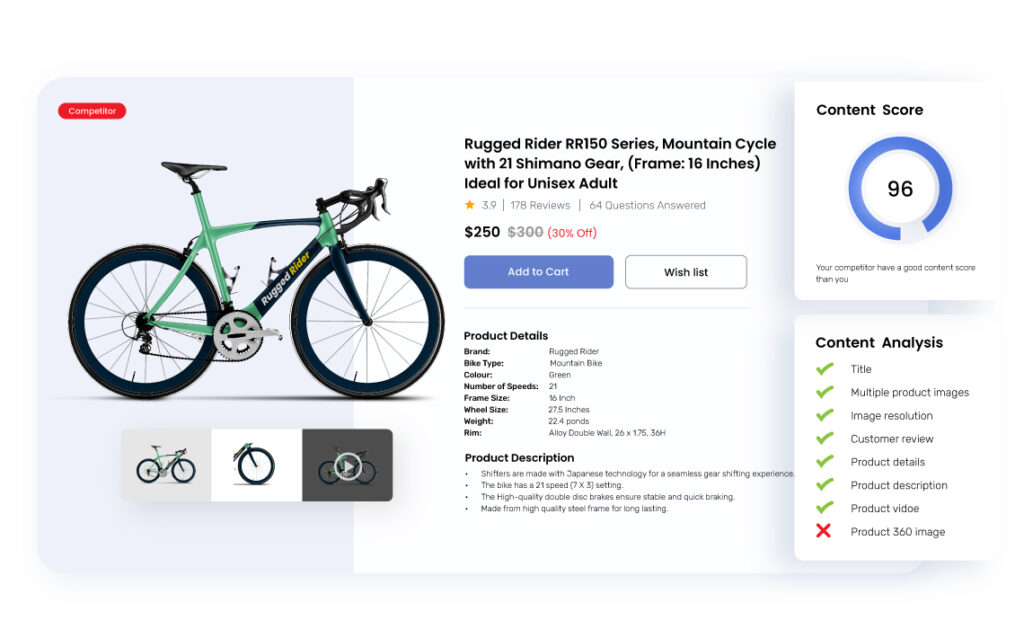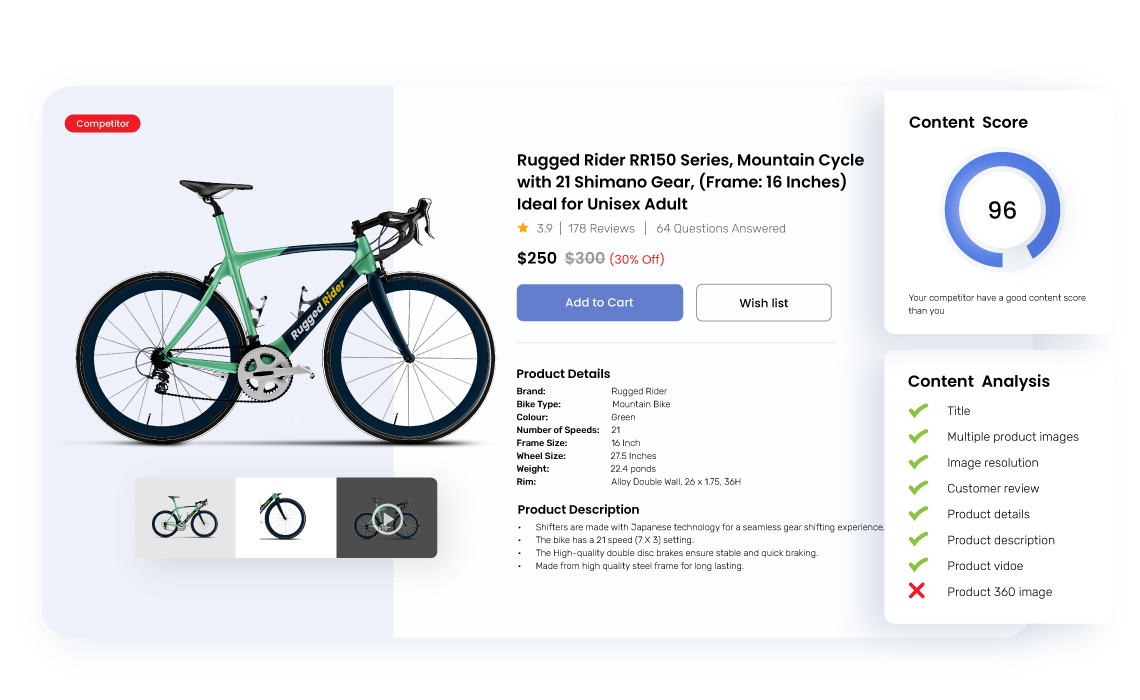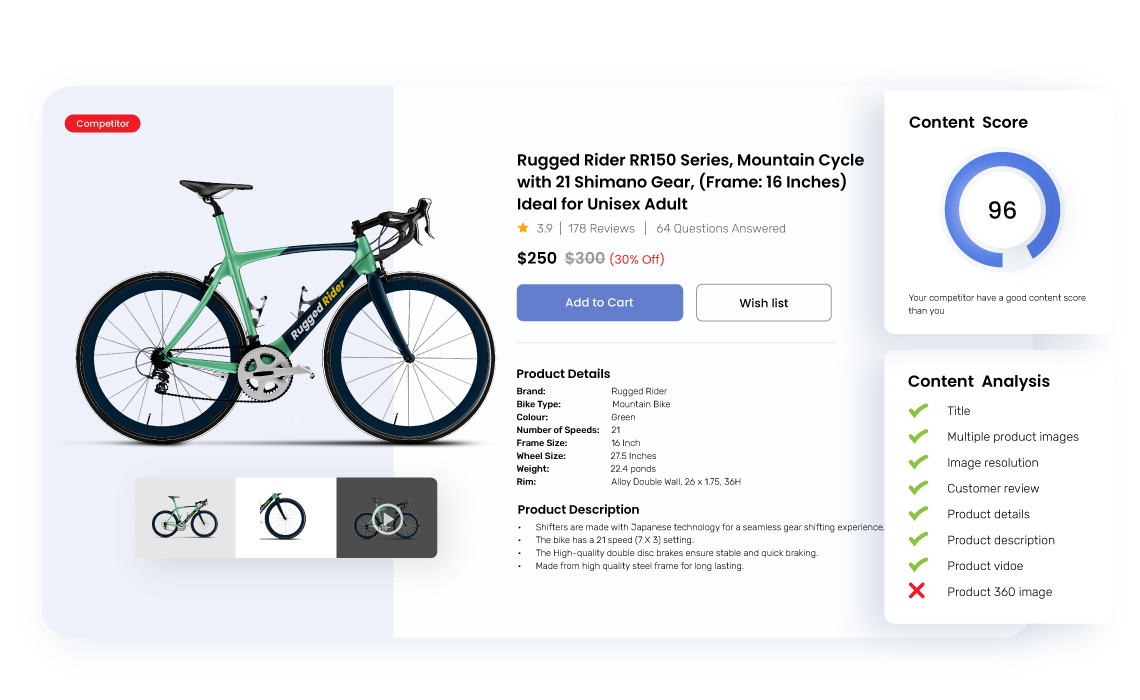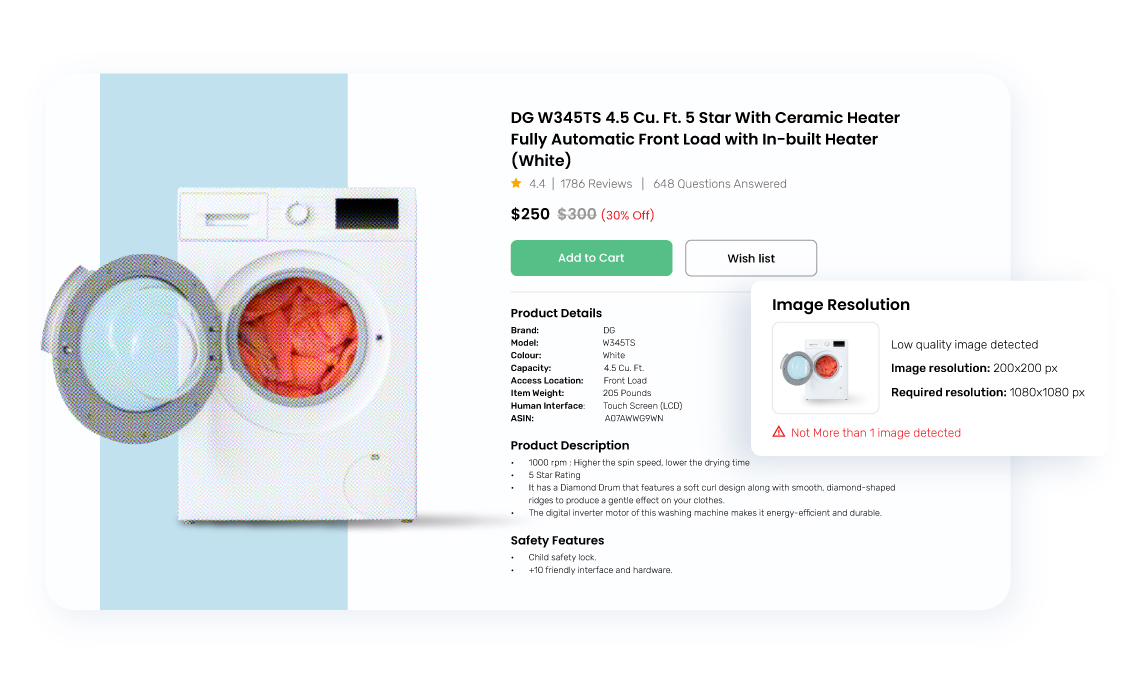 Take into account the rich content insights for your products
Improve user interaction with organic rich content media. Include GTIN/ASIN, A+ content, audio and  image to set your PDPs for success. Receive regular content audit reports to meet your content goals.