Protect Your Brand From MAP Violators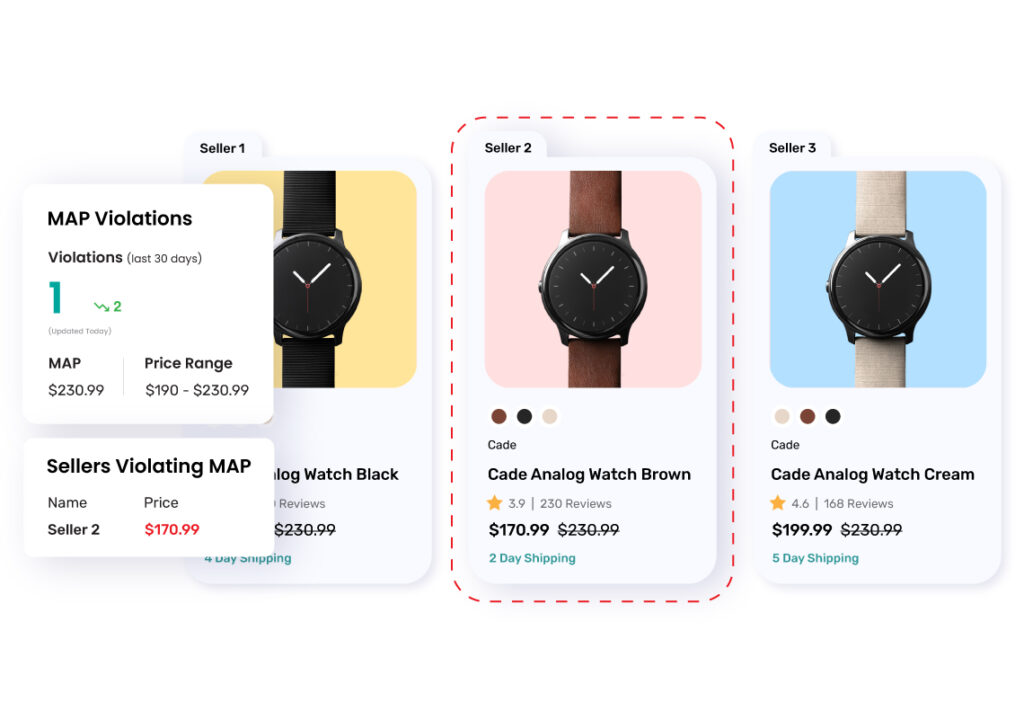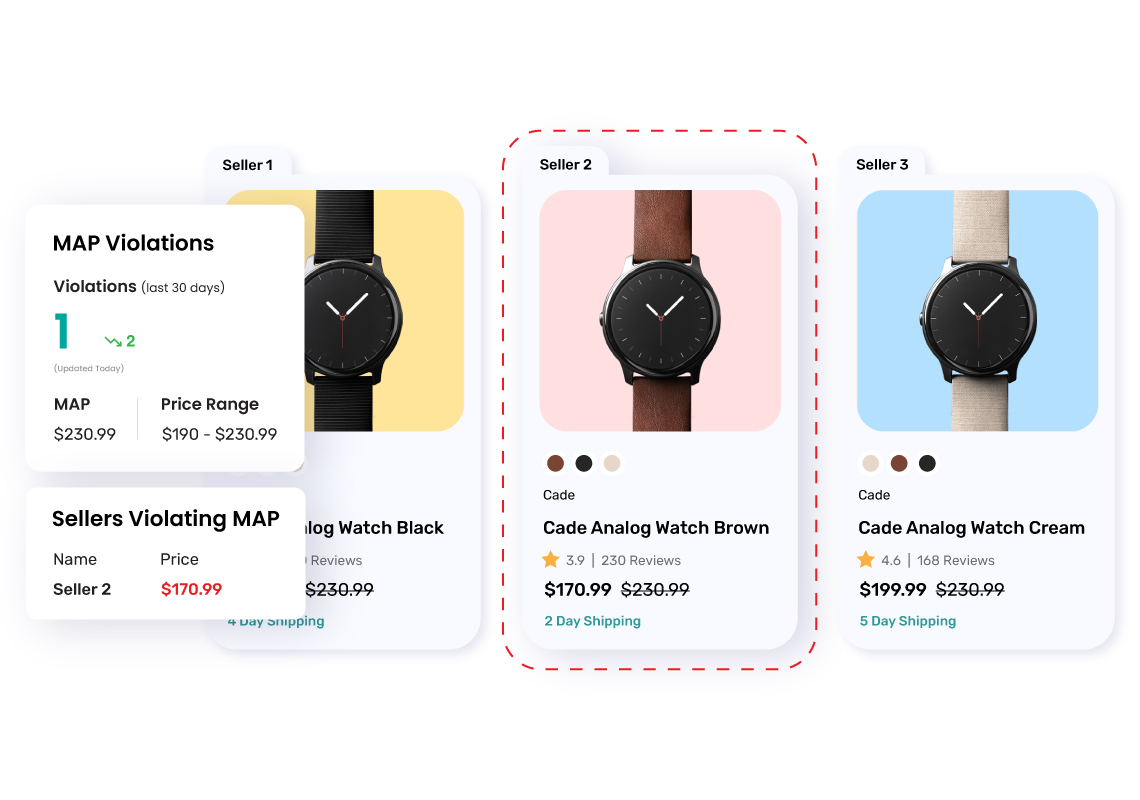 Monitor the prices at which third-party sellers sell your product and track any MAP violators at the same time. Use our MAP monitoring software to receive alerts on changes in minimum price.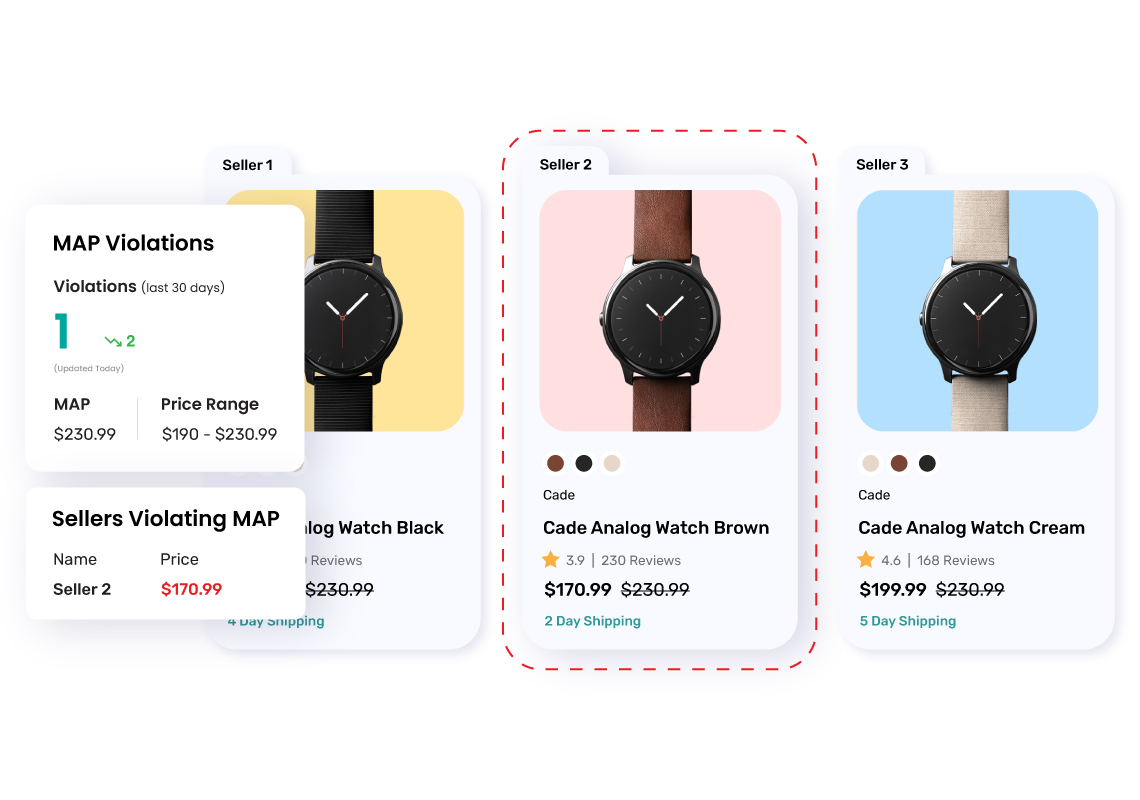 Ensure Consistent Pricing. Build Brand Value.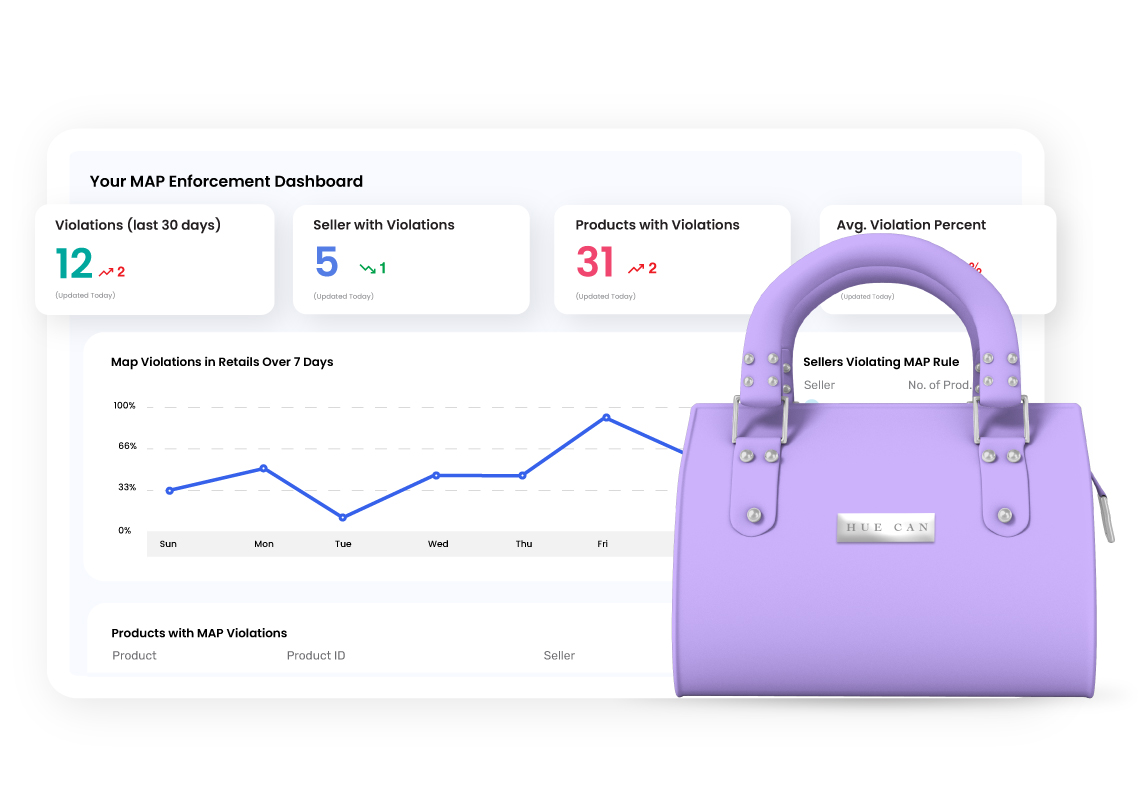 Monitor minimum advertised prices in real time
Tracking MAP manually at all times is next to impossible. Automate the process of capturing price changes in product listings on a daily, weekly, or monthly basis. Spot third-party sellers who sell your product below the minimum price set.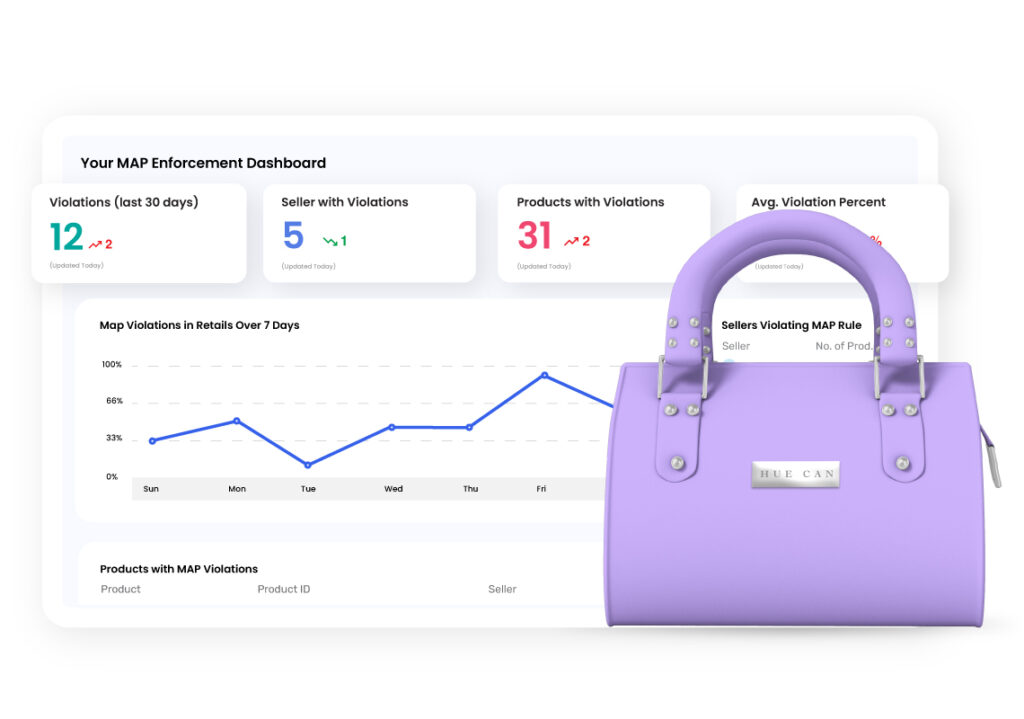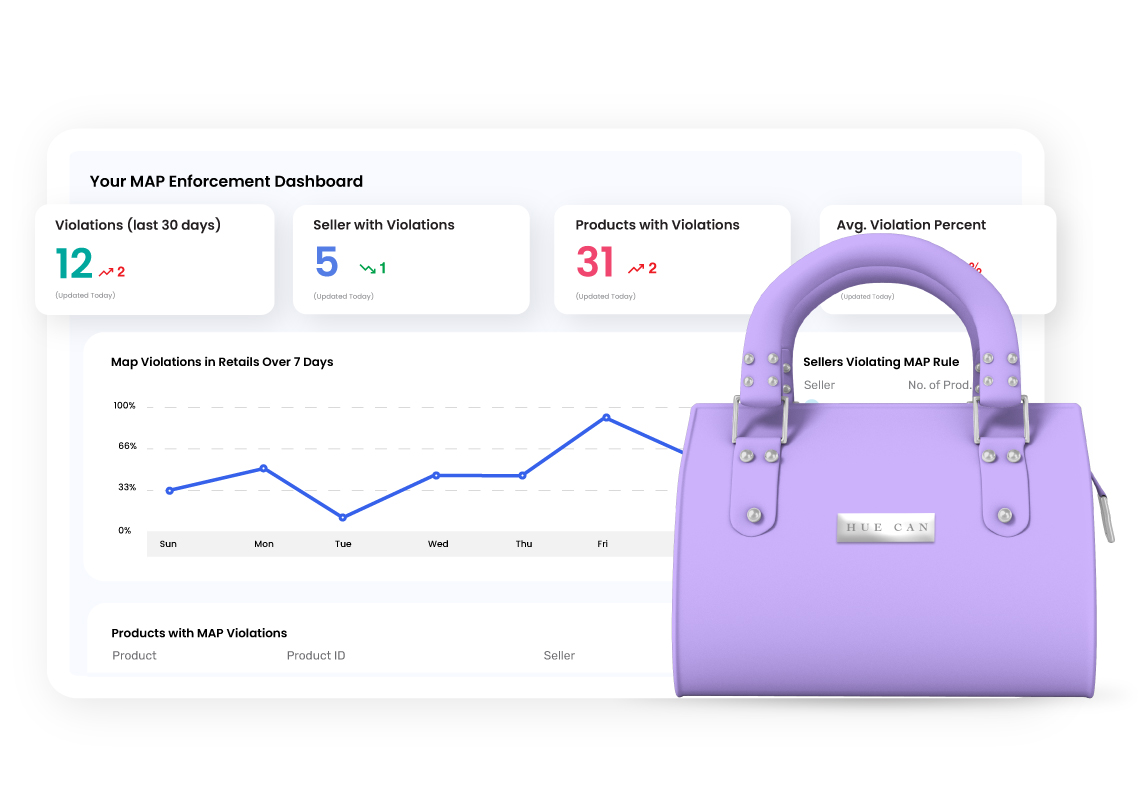 Establish price parity across online marketplaces
Maintain consistent pricing for your product range across e-commerce sites and build positive brand-reseller relationships. Eliminate price differences with up-to-date MAP compliance reports.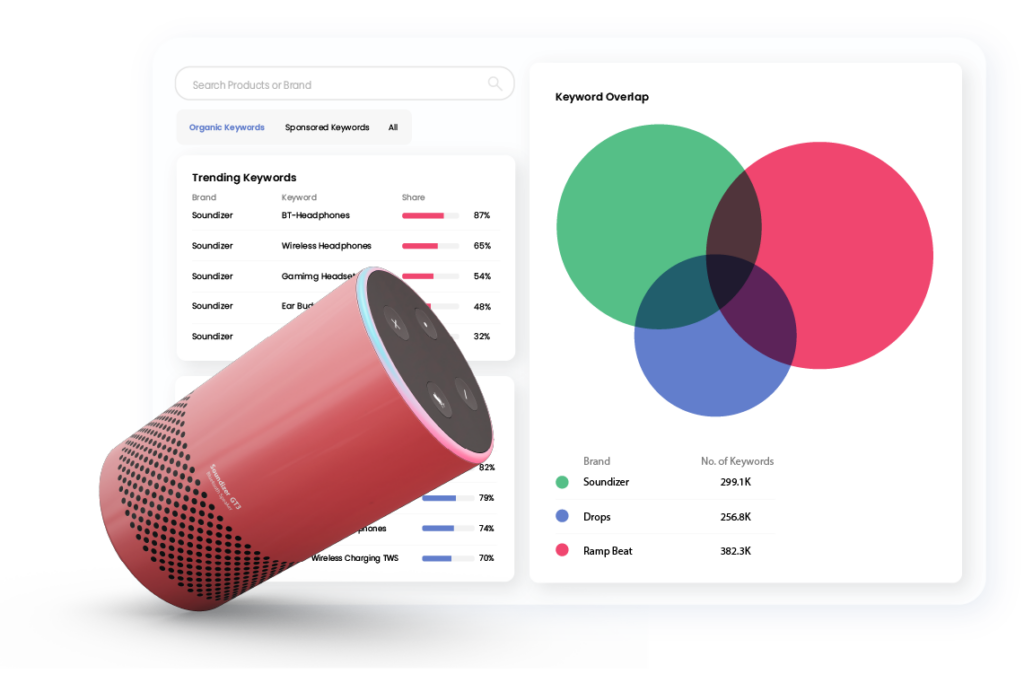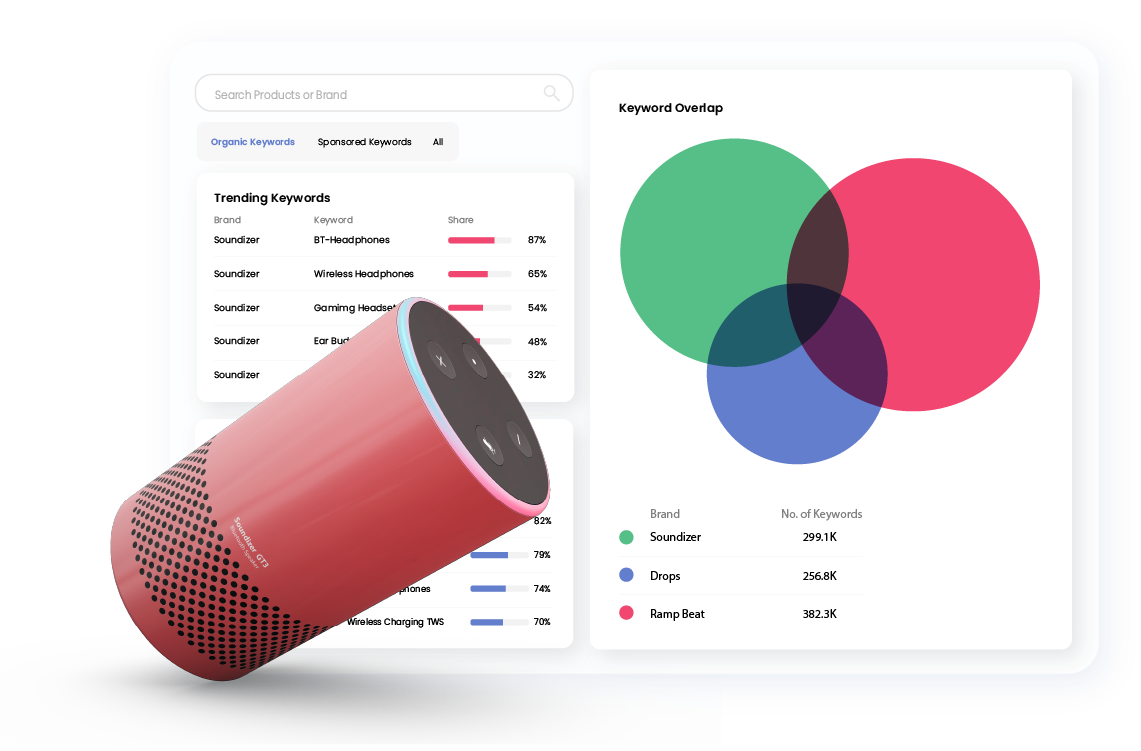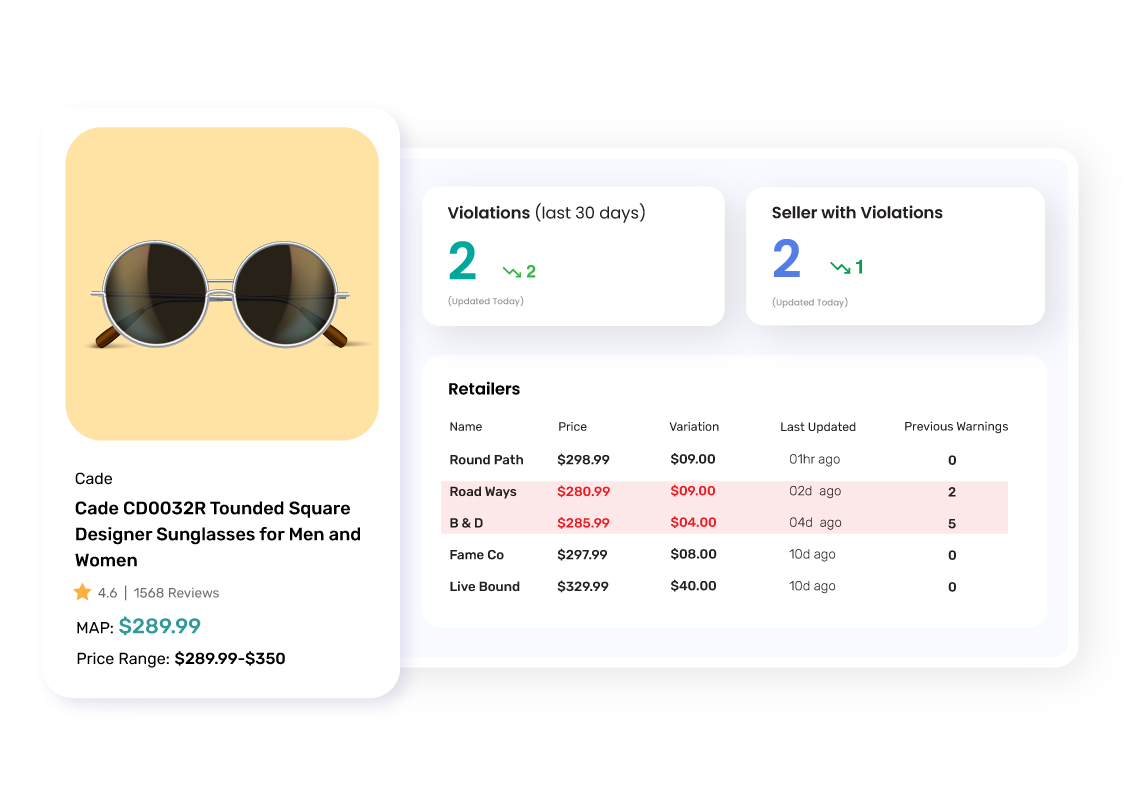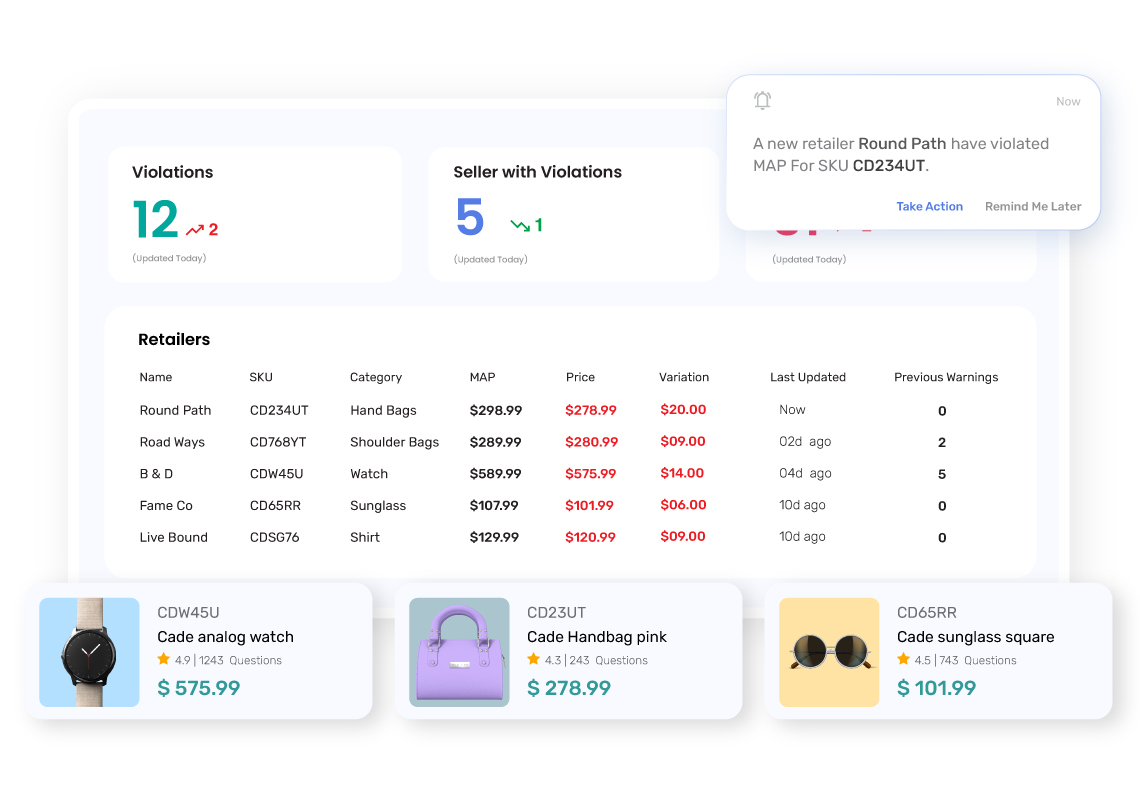 Detect pricing violations and receive alerts
Identify and track third-party sellers at the SKU level who violate MAP policies. Prevent unauthorized sellers from selling your products and receive timely alerts on the violators.