Nancy Zwiers, former Chief Marketing Officer of Spin Master, rightly said "Play pattern, the way children play, is timeless but how we deliver on those play patterns through product and how we market that to children has changed quite a bit over the years." 
The US toy e-commerce kickstarted toward the end of the 90s when eToys was the leader of the pack. In less than 30 years, digital presence has changed the way toy retailers make their products available to consumers in more engaging ways.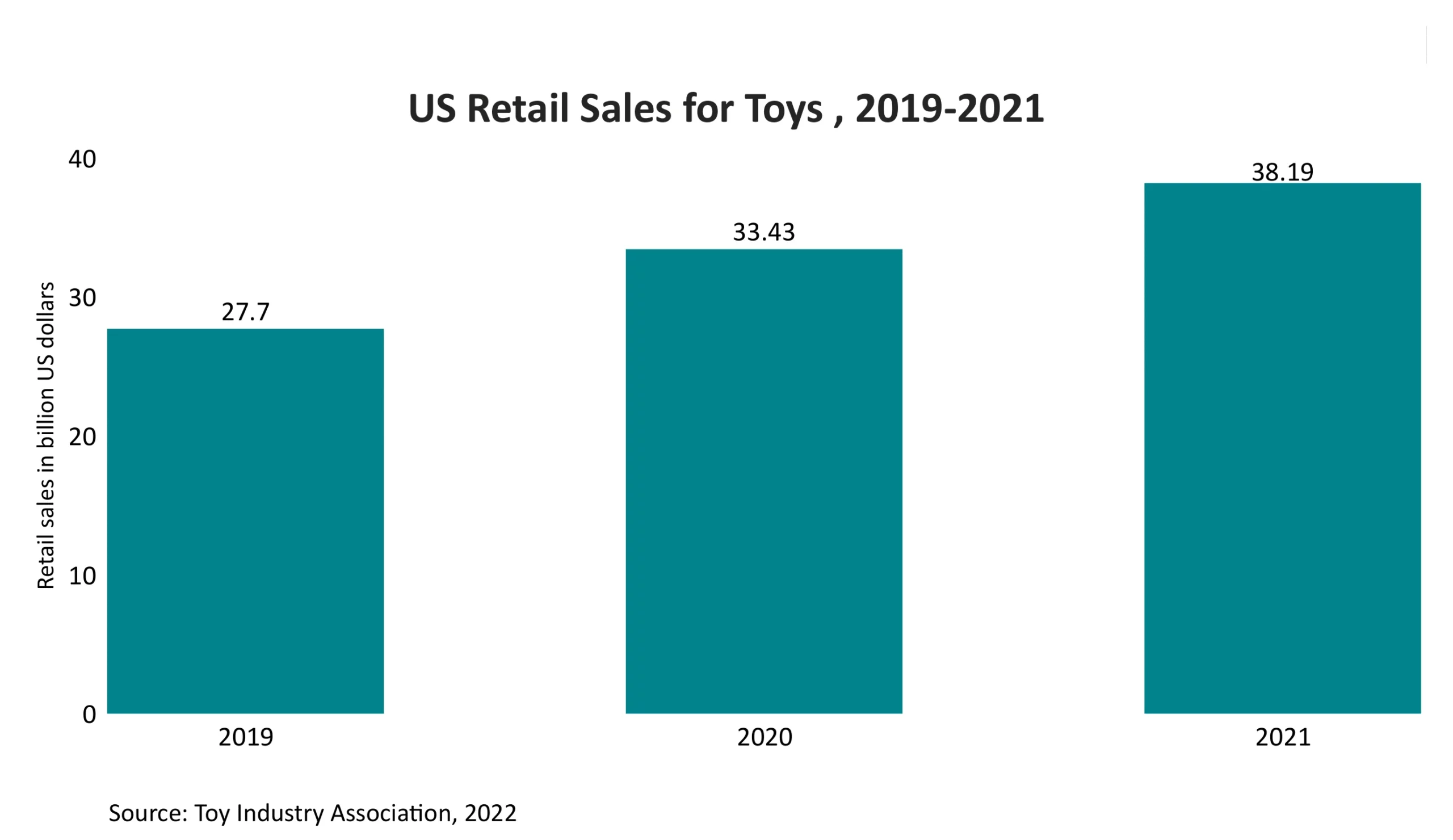 In 2022, toy retail sales in the US increased by 2% in the first four months. It amounted to $38 billion in the previous year. Out of this, 94.6% of toy manufacturers, retailers, and suppliers are small businesses.
How Online Retailers Made Convenience a Top Priority for Consumers?
Let's go back in time. In 2018, America's mighty toy retailer, Toys R Us, permanently closed its US online and offline stores. It was also a matter of wrong timing — the holiday season. Big-box retailers like Amazon, Walmart, Costco, and Target gave a tough blow to Toys R Us.
The online retailers gave heavier discounts on toys and offered same-day and one-day delivery options at the checkout. This immensely eased consumers' fears about online shopping. On top of that, convenience took new meanings with faster delivery.
Read more: Amazon Prime Day Sales in 2022
After years of attempts to revive Toys R Us, it finally shut down due to debts and many other reasons during the pandemic. However, the retailer is yet again making a comeback in the US in 2022 in a tie-up with Macy's during the holiday season.
The Upward Surge of Online Toy Sales in the US
Increasing disposable income and birth rates are driving up toy sales in the US. In 2021, the country experienced a 1% rise in birth rates – the first time in 15 years! This points to an increased demand for children's toys and gifts. Brands like Lego, Monopoly, and Play-Doh top the list of American favorites.
The Pandemic Dramatically Influenced the Toy Business.
In 2020, toy sales went up by 16% in the US. Games and puzzles, dolls and action figures, and outdoor play greatly boosted. This was due to a shift in consumer values as parents and kids spent more time together at home. Toy purchases were mainly influenced by the demand for toys to relieve stress and enhance the kids' knowledge of science and technology.
Read more: How CPG Brands are Winning on the Digital Shelf in 2023?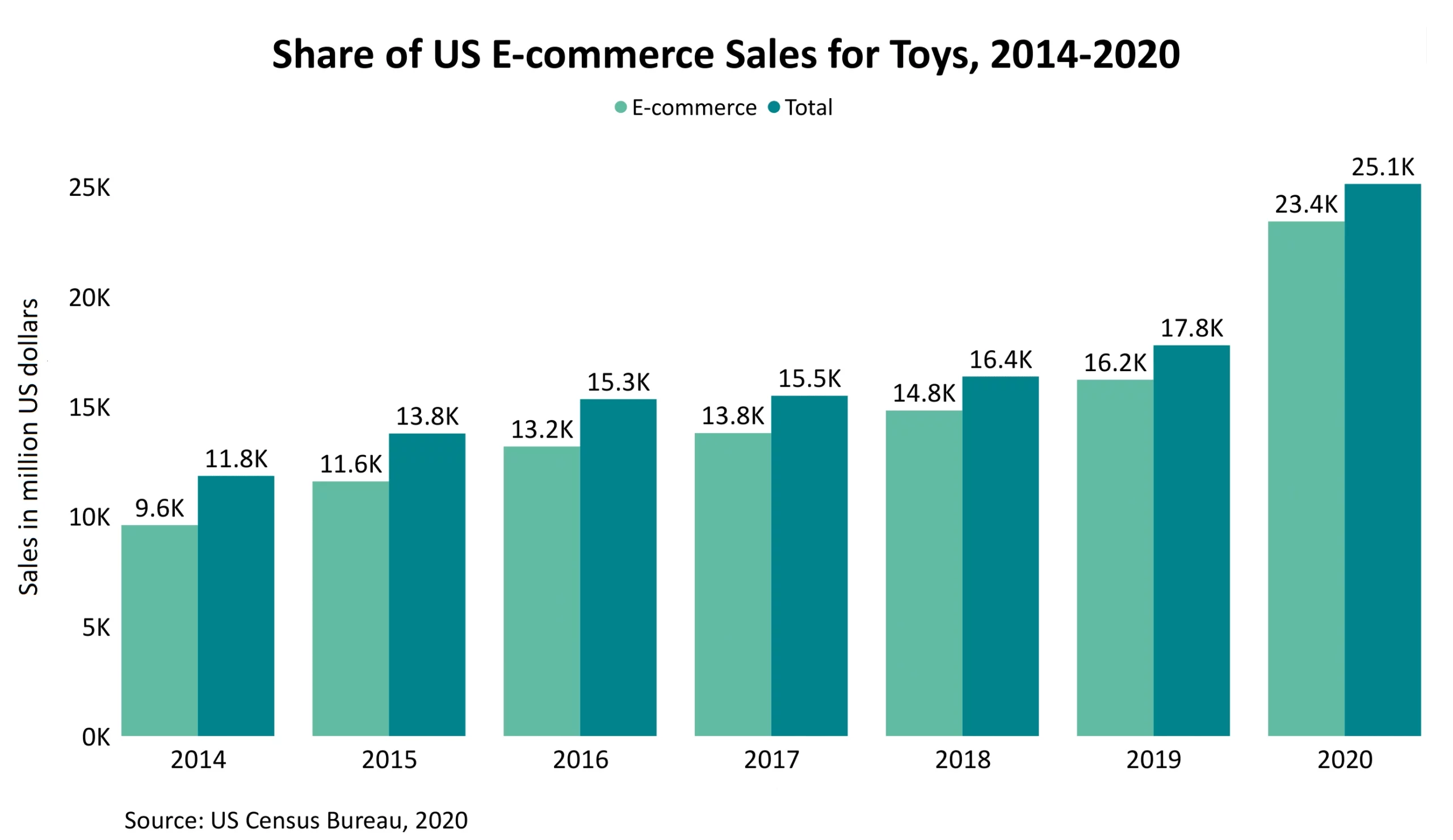 The value of e-commerce sales moved up to $23.4 billion in 2020 from $16.2 billion in 2019.
Read more: The Toy Industry is Going Phygital
Toys Top the List of Popular Products Online Shoppers Buy, Says Google.
According to a research article published in the National Library of Medicine in 2020, about 30.6% of parents said the frequent source of toy buying was online.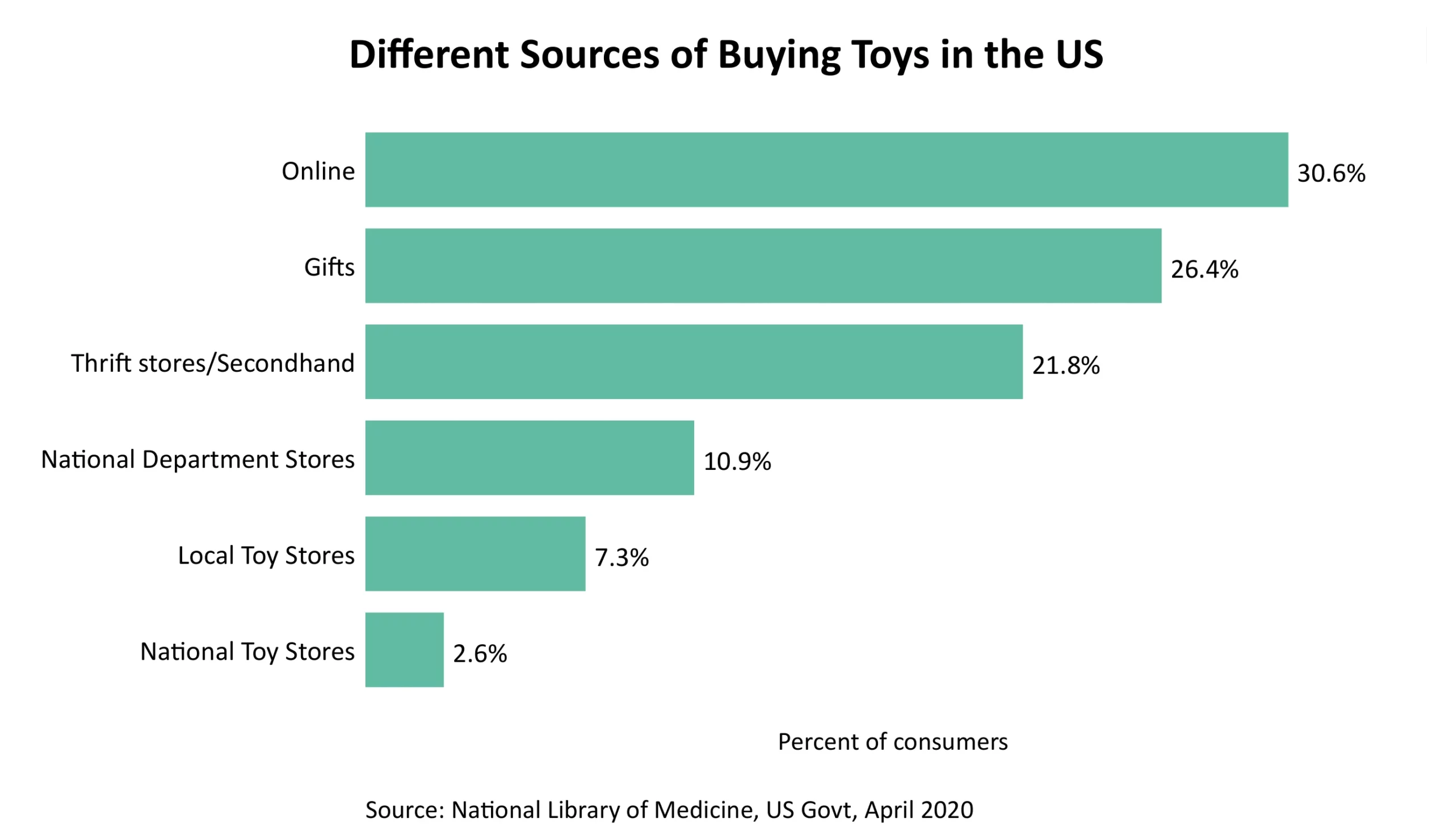 Shopping for toys online has its own set of perks. With detailed Product Description Pages to browse and compare, parents can shop for age-appropriate toys hassle-free. Moreover, parents are teaching their young ones to do comparison shopping. In a few clicks, even kids are familiarized with the shipping costs, reviews, and quality of the toys they shop for.
This is where your brand needs to use digital shelf analytics (DSA). Identifying the search terms used by competitors and optimizing your product description pages for better performance, DSA can assist you in many different ways.
Read more: Transforming E-commerce Business with Digital Shelf Analytics
The US Online Toy Industry Innovation Relies Heavily on YouTube.
A company named Bonkers Toys embraces the YouTube-based product creation model. The company partners with children's YouTube influencers such as Ryan's World to create Ryan's toy line.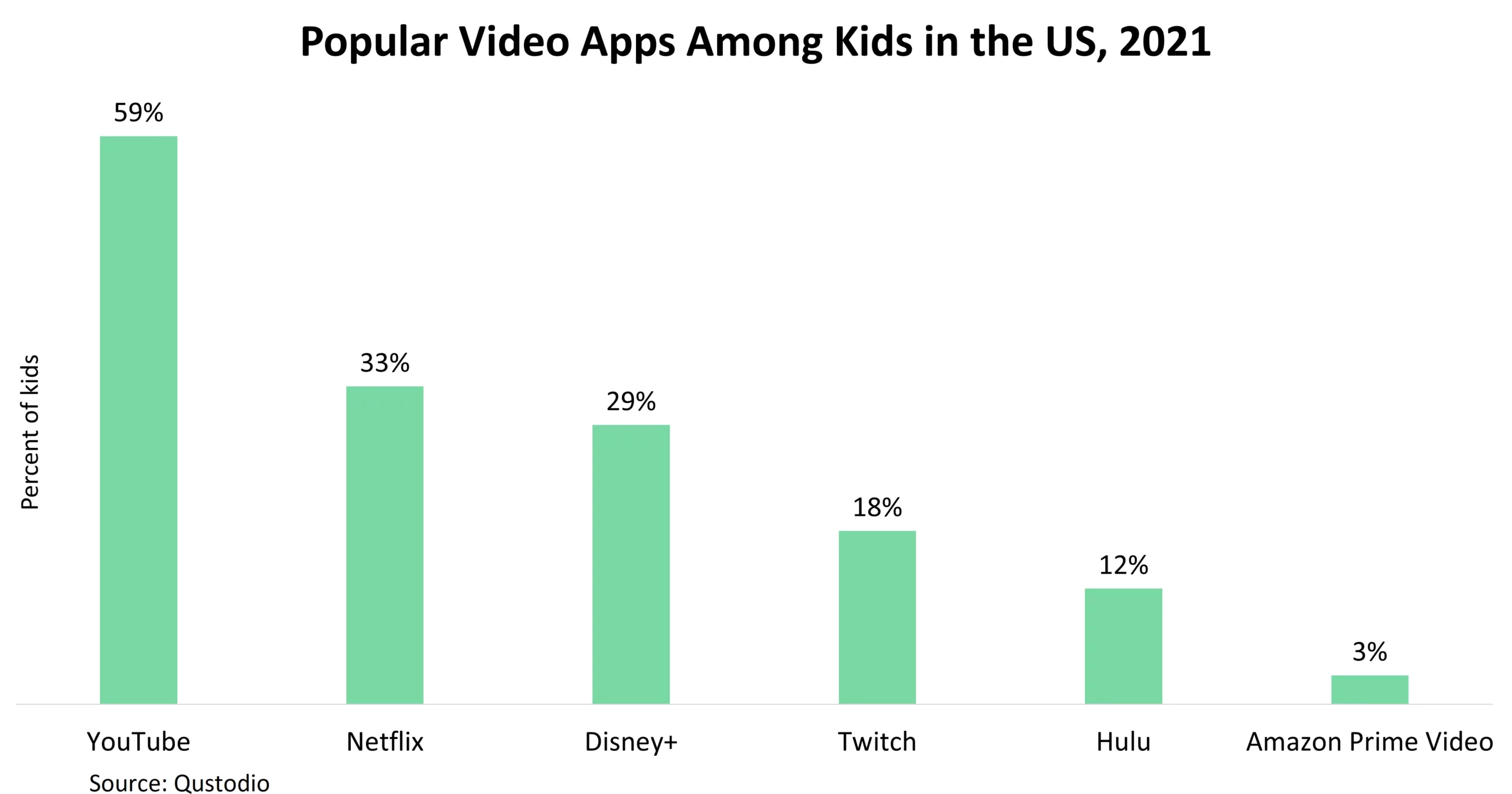 It is true that kids watch YouTube more than traditional TV channels. In the US alone, 59% of kids spent time in front of YouTube. Another innovation has been a shift in demand from traditional toys to interactive, computerized toys.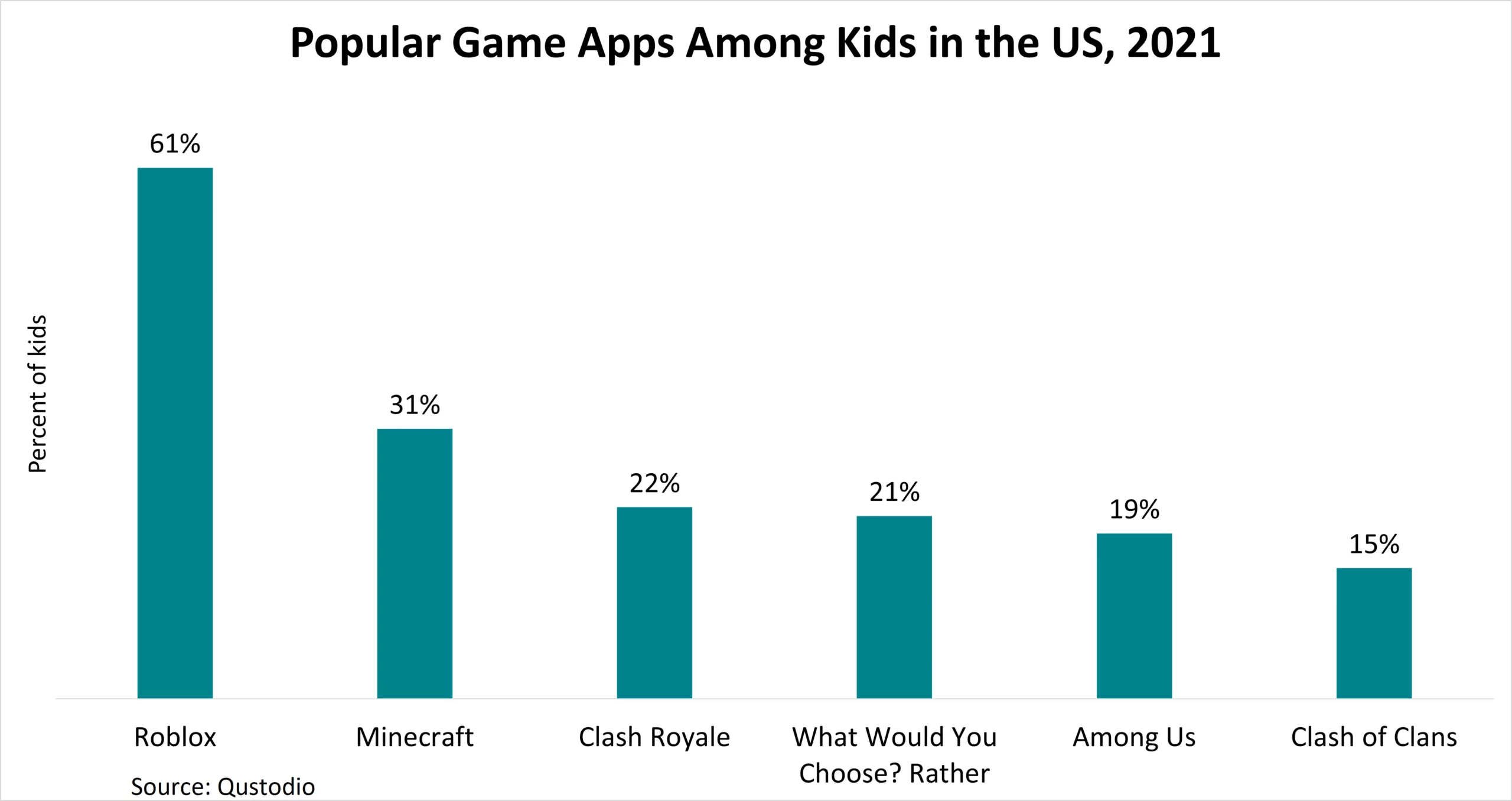 In video games, Roblox (61%) is the most popular among kids in 2021. This is followed by Minecraft (31%) and Clash Royale (22%).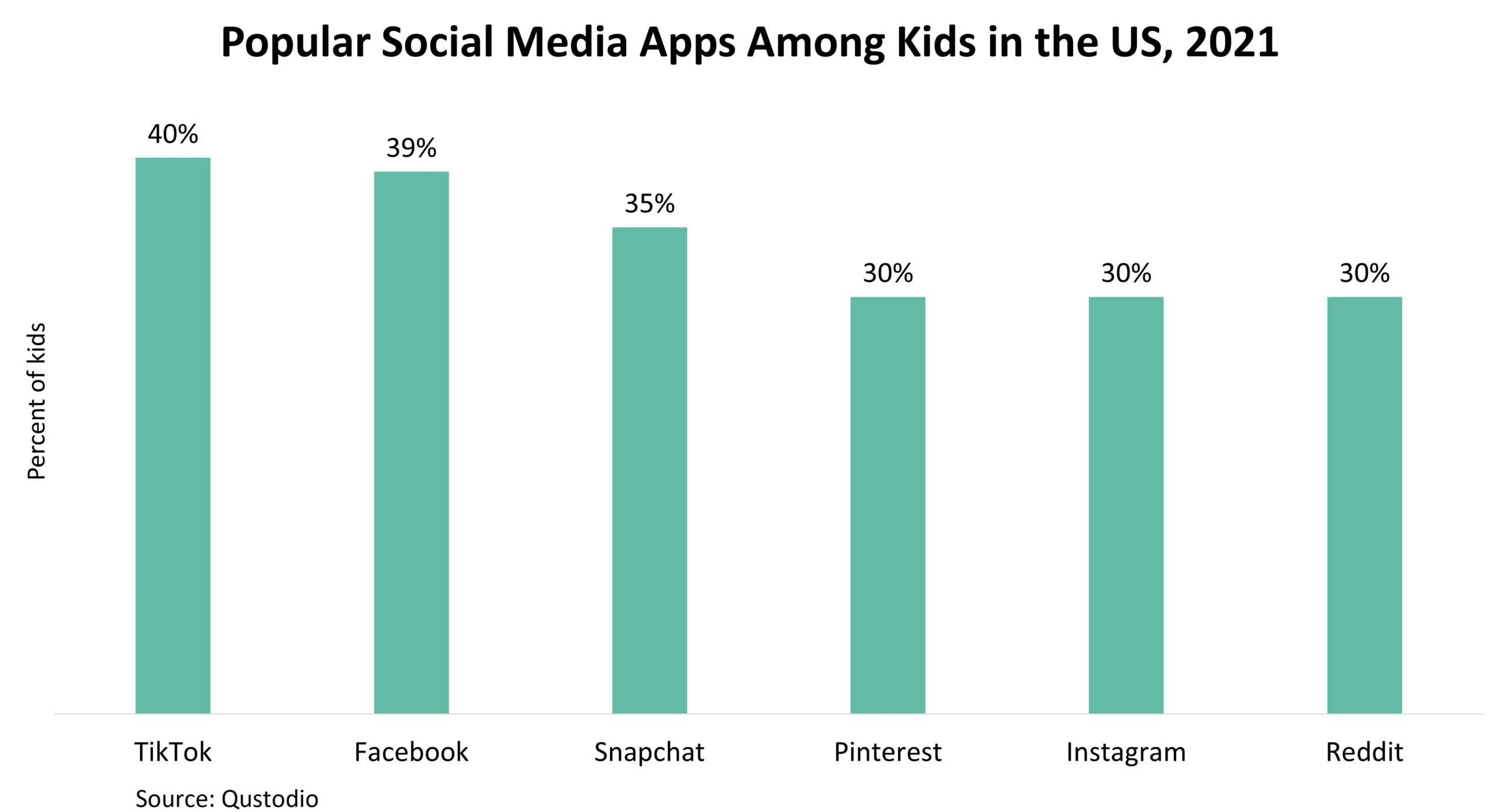 According to a survey done by NPD Group, social media influences 11% of toy sales. In 2021, TikTok was the most popular social media app (40%) among kids though the TikTok policies allow only kids above the age of 13.
Toys Aren't Just for Kids Anymore.
The US toy sales rose to 37% in the last two years because of adults who love toys. Adults are shopping for skateboards, scooters, dolls, and tabletop games ever since the pandemic. Besides, about 60% of Americans play video games daily. Industry leader Lego makes sets specifically for adults in the range of entertainment, science and tech, and many more.
However, with inflationary pressures around the corner, the increase in average prices for toys has shot up by 34% this year when compared to 2019. But that's not dulling the spirits of the consumers for holiday shopping.
Read more: High Inflation Hits the US Economy
Here's a curated list of trends dominating the toy business for your ease of doing it right.
Trends Shaping the US Online Toy Business in 2022
In 2022, the toy industry is on a whole new game. With vast social media influence, parents have certain toy-buying considerations on their minds. Toy retailers are hopping on different online business models to reach them. One of the vital channels is – spying on what kids and parents are searching for the most online.
Eco-friendly Toys. Smart Toys. Stem Toys. Nostalgic Toys. The List Is Endless.
Lately, parents have a stronger toy preference for eco-friendly toys due to climate crisis concerns. Even the sales of science-discovery toys and language-learning toys are up. For retailers, making sure the toy lands in the right place at the right time is crucial.
They rely on various linear-to-retail strategies such as social media, youtube, and digital launches on Amazon. For instance, Hasbro launches its toys in smaller waves than a large launch to not lose its market. Moreover, by incentivizing consumers through discounts, freebies, or bundling the right products, toy retailers establish a competitive edge.
Outdoor and Sports Toys Continue To Be the Toy Category With Highest Sales.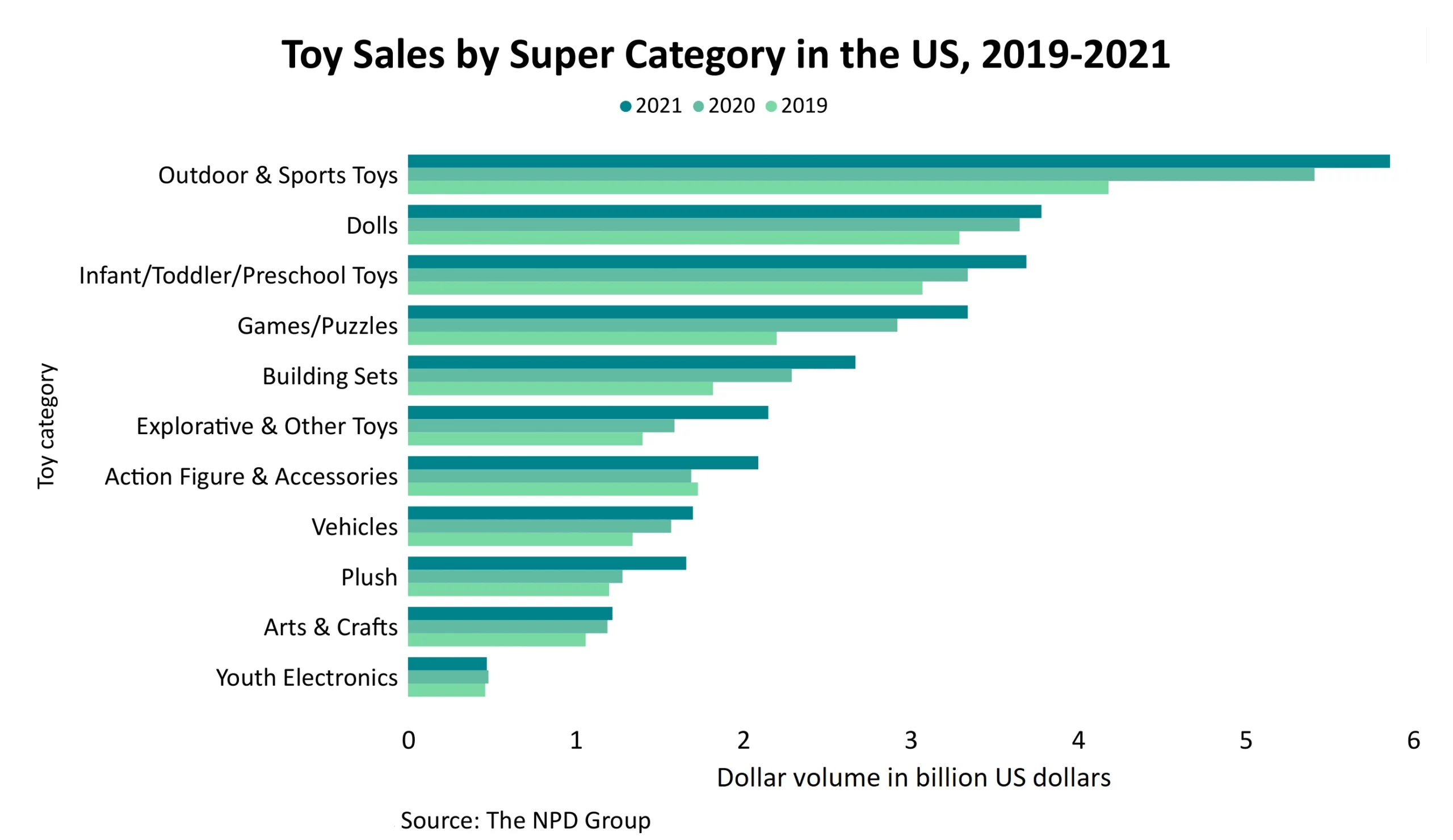 According to the NPD Group's US Retail Tracking Service, the retail sales for outdoor and sports toys reached $5.9 billion in 2021. From Radio Flyer Classic Tricycle to Little Tikes T-ball Sets, parents can easily shop them online on Amazon, Target, or other retail sites.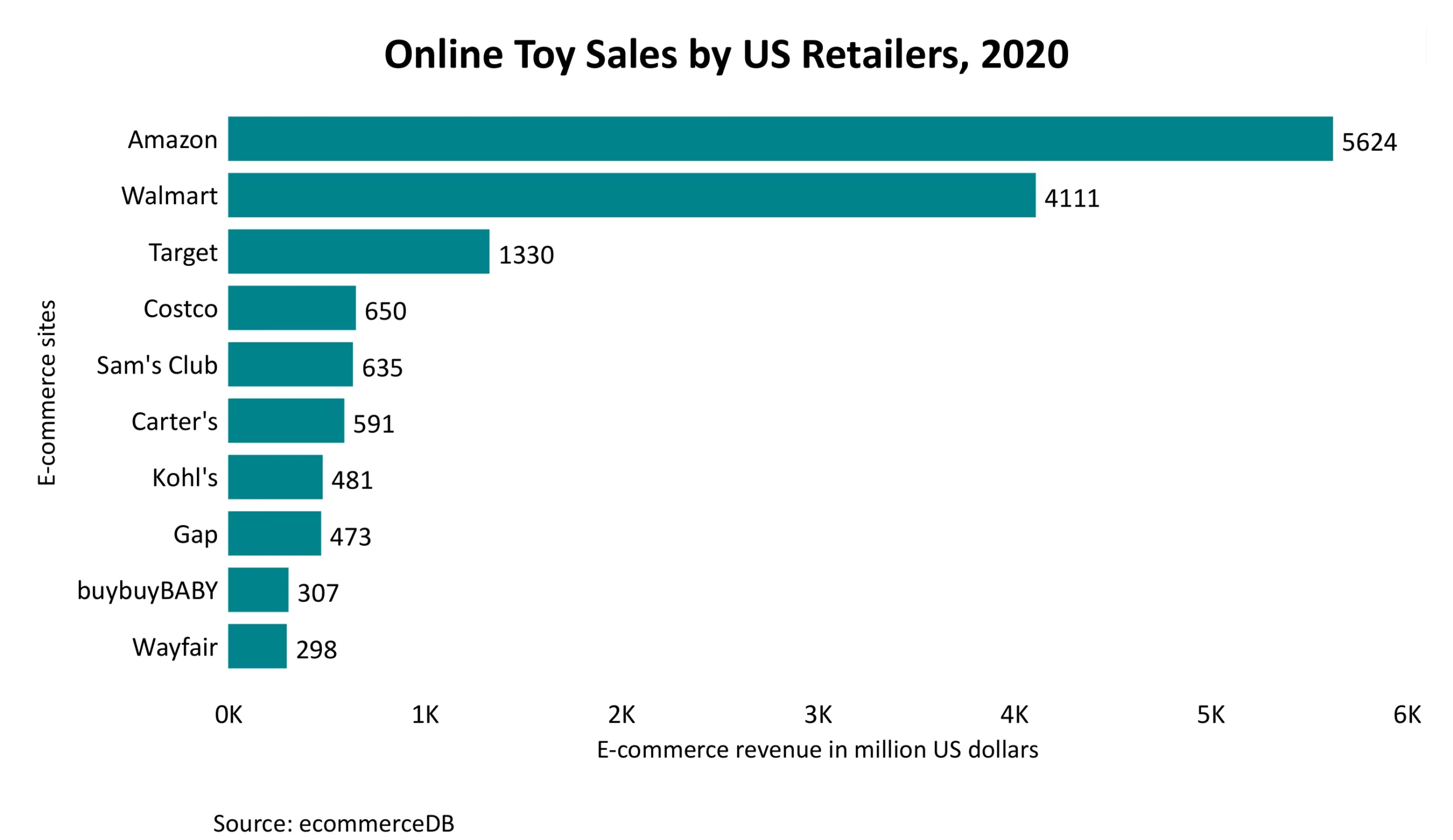 Unsurprisingly, Amazon leads the way up in online toy sales.
Toys Are Available on Buy Now, Pay Later Options.
Paying in installments of weeks or months has become popular among US consumers in 2022. Walmart, Target, and other big-box retailers offer BNPL options in all categories for select toys. Sites like Abunda help exclusively with toy financing with flexible repayment plans.
3D Printing Is the New Cool Thing Taking Over the Toy Business.
Be it creating customized miniatures or toy repair, toy retailers are relying massively on 3D printing. Not only does it help toy brands get away with heavy manufacturing costs, but it also helps them create more engaging experiences for their customers. Hasbro partnered with 3DplusMe, to let children create action figures with their own faces.
More interestingly, the plastic used in 3D printing is biodegradable and is made from renewable materials such as corn.
There Is a Growing List of Dropshipping Companies Serving the Toy Industry.
Dropshipping is a low-cost retail model where the online retailer sells physical products without keeping the inventory in stock. The actual orders are fulfilled by the third-party manufacturer or supplier. The retailer only acts as a middleman between the supplier and the customer.
This is a great way to start for e-commerce beginners, niche community members, and content creators in the toy business. Plush animal toys, baby toys, vehicle toys, and educational toys are some categories doing well in the toy dropshipping business.
Toy Subscription Services Offer a Mix of Affordability and Creativity.
The monthly or quarterly toy subscription boxes add an additional element of convenience. These services are available on the basis of age group, type of play, rental services, and more.
KiwiCo, Green Pinata, and Toy Box Monthly are some of the companies offering subscription services. Subscription rates are as low as $18.50 monthly and go up to $120 quarterly depending on the plan.
Popular US Toy Brands
According to the Brand Directory's Top 25 Toy Brands list, Fisher-Price, Barbie, and Nerf top the list in the US in 2022 on the basis of revenue earned.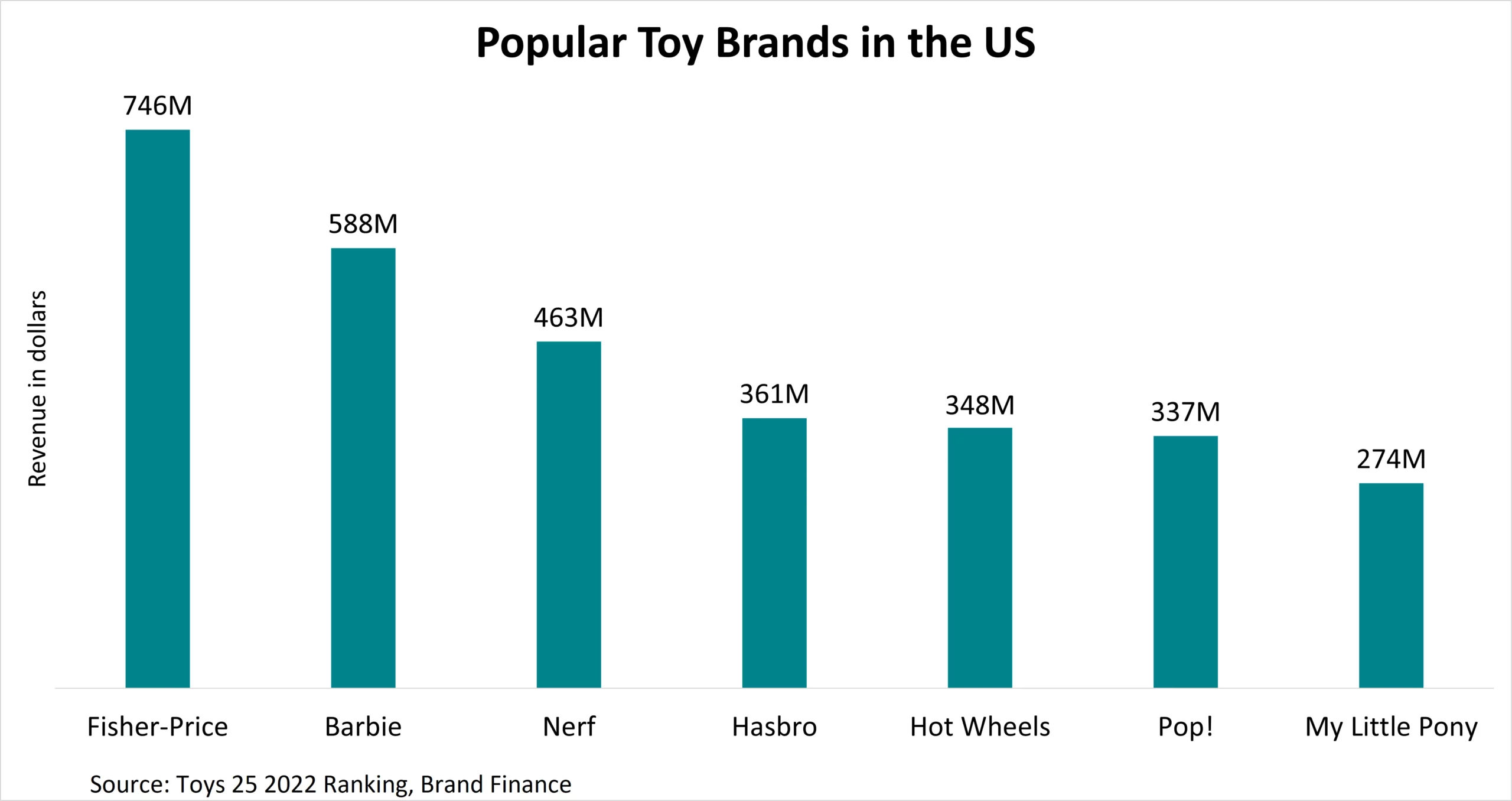 Fisher-price, Barbie, and Hot Wheels are owned by toy giant Mattel. Hasbro owns my Little Pony and Nerf. In 2021, Mattel grew its e-commerce presence by 50%.
Succeed in Toy E-commerce Business With Digital Shelf Analytics
It is challenging for toy brands to keep moving at the pace of shifts in consumer behavior. However, one thing that can make them stand out is their online presence. To run an efficient e-commerce platform with a measurable return on investment (ROI), you need to invest in a strong DSA dashboard. This will help analyze and monitor your brand's share of search and content compliance effectively.
At MetricsCart, we automate your digital shelf to derive actionable insights into your brand's positioning. You can rely on us to analyze the share of search, product inventory, organic search rankings, location-based visibility, and more.
Reach out to us today to equip your brand with a reliable DSA dashboard.