We couldn't agree more when Mark Crosling, founder of Live Broadcast Inc said,
"You need to constantly update and refine the pages to give your website a 'heartbeat' and a reason to be indexed."
The same holds true for product detail pages (PDPs) across online marketplaces. A product detail page is one of the first places where sales happen. With 87% of consumers rating product content extremely important when deciding to buy, incomplete PDPs can be a costly mistake to make.
Fully updated, content-compliant PDPs are critical to success in both online and offline spheres. This article is a comprehensive guide to content compliance on e-commerce product detail pages.
Product Listing Content Compliance Checklist for Amazon Marketplace
To drive sales on Amazon, product listings need to be in adherence with Amazon's guidelines. The A9 algorithm then ranks these content-compliant products accordingly in search results. Here are some of the key elements to check for product listings on Amazon:
Product category
Brand name
Product features
Specifications
Product images
Price
GTIN exemption (for products without a barcode)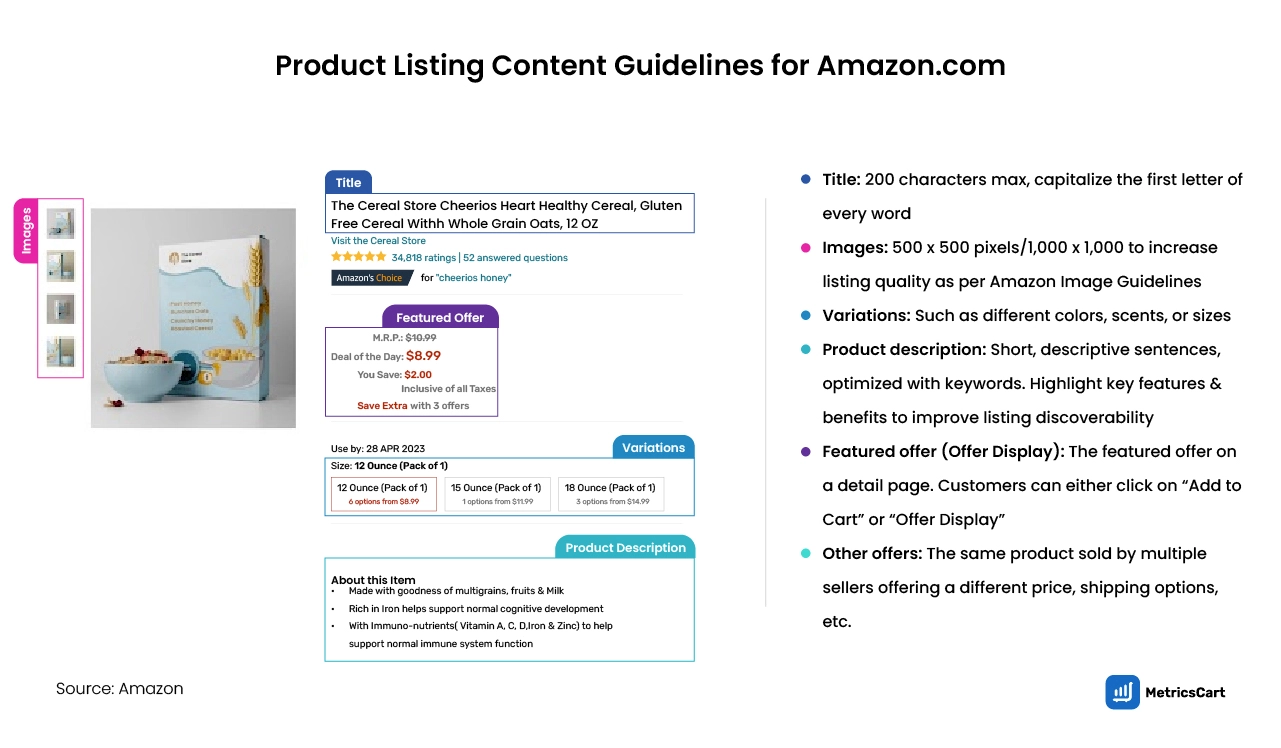 Product Listing Content Compliance Checklist for Walmart Marketplace
Walmart employs a different strategy to look at top-performing product listings. Walmart considers the content, offer, and performance to determine a brand's product listing quality score. Content is a measure of the descriptiveness of a product listing and includes product categories, titles, descriptions, images, and attributes.
Offer is a measure of competitiveness. This includes the item price, shipping price, shipping speed, and in-stock rate. Performance is indicative of customer satisfaction and takes into account seller order defect rate, policy adherence, and prompt customer response.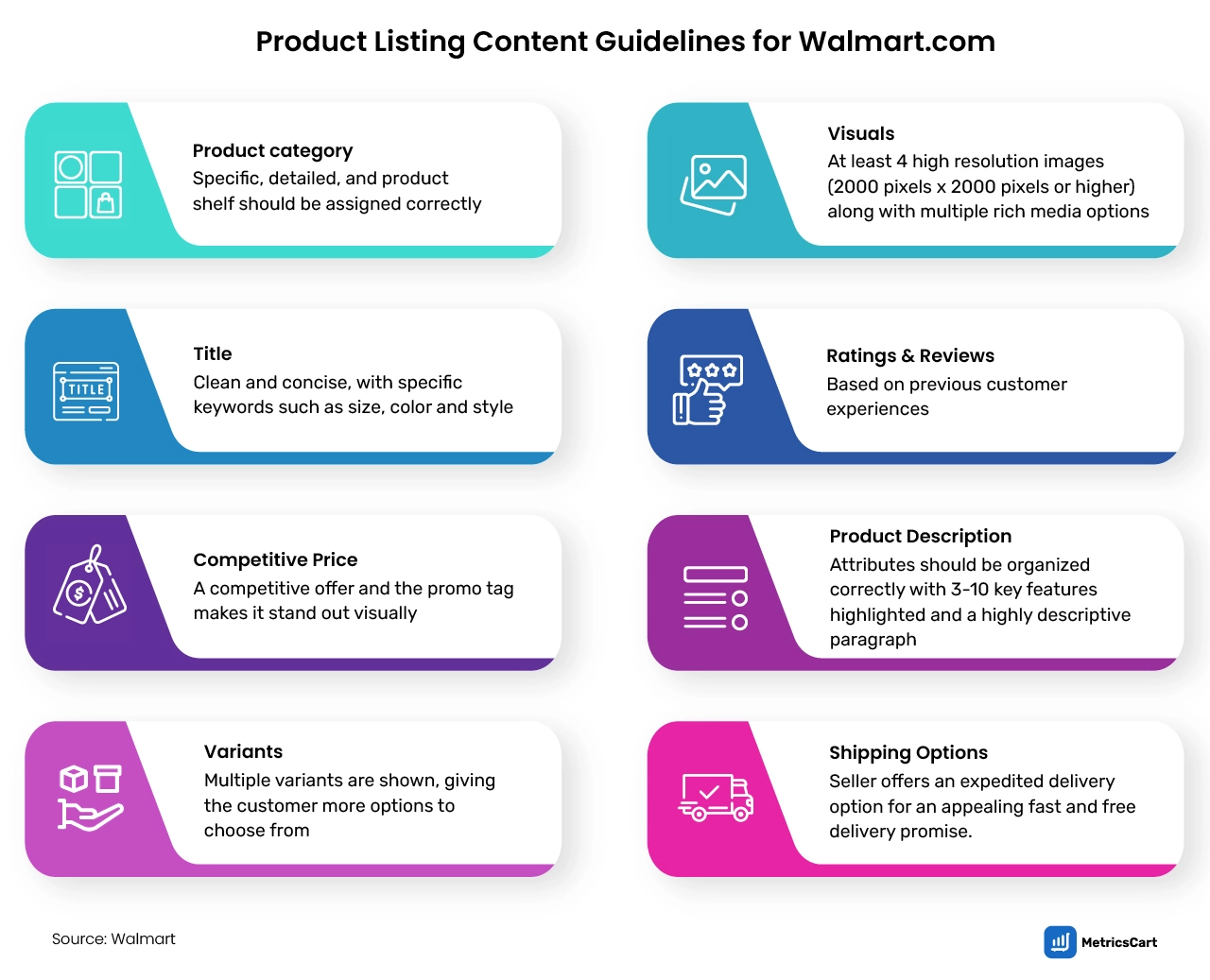 Elements of a Content-Compliant Product Detail Page That Serves Right
Amazon and Walmart are just two of the many popularly preferred online marketplaces in the US. Irrespective of the site, brands need to ensure that their product detail pages have the following key elements:
Rich Media
59% of consumers consider visuals more important than text on a product detail page. Studies also show that visual content significantly influences purchases and helps consumers develop opinions on products.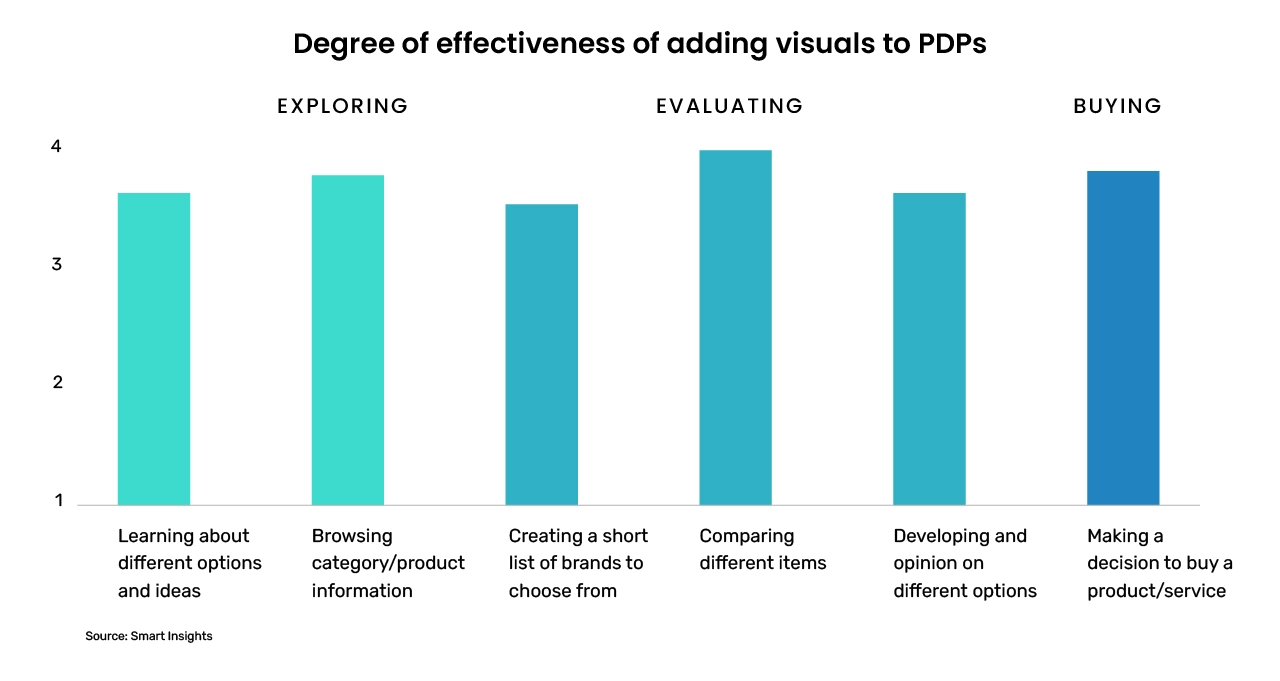 Rich media offer a complete view of the product and clearly demonstrate it while in use. This proves especially effective for product categories like clothing, furniture, cars, electronics, etc where buyers tend to focus more on the media.
MetricsCart helps ensure consistent messaging on product detail pages for better brand recall. Brands can monitor images, how-to-use guides, demo videos, size charts, video content, etc. to design all-inclusive product description pages.
Product Description
Customers want to know it all. Everything from raw materials used in the making to product attributes. Keyword-infused product titles and descriptions clarify why a consumer should invest in the product and set their expectations right. A clear mention of other important details like warranty, return, and shipping costs fosters consumer confidence. Shopping cart abandonment rates also drop when customers are informed of additional shipping costs.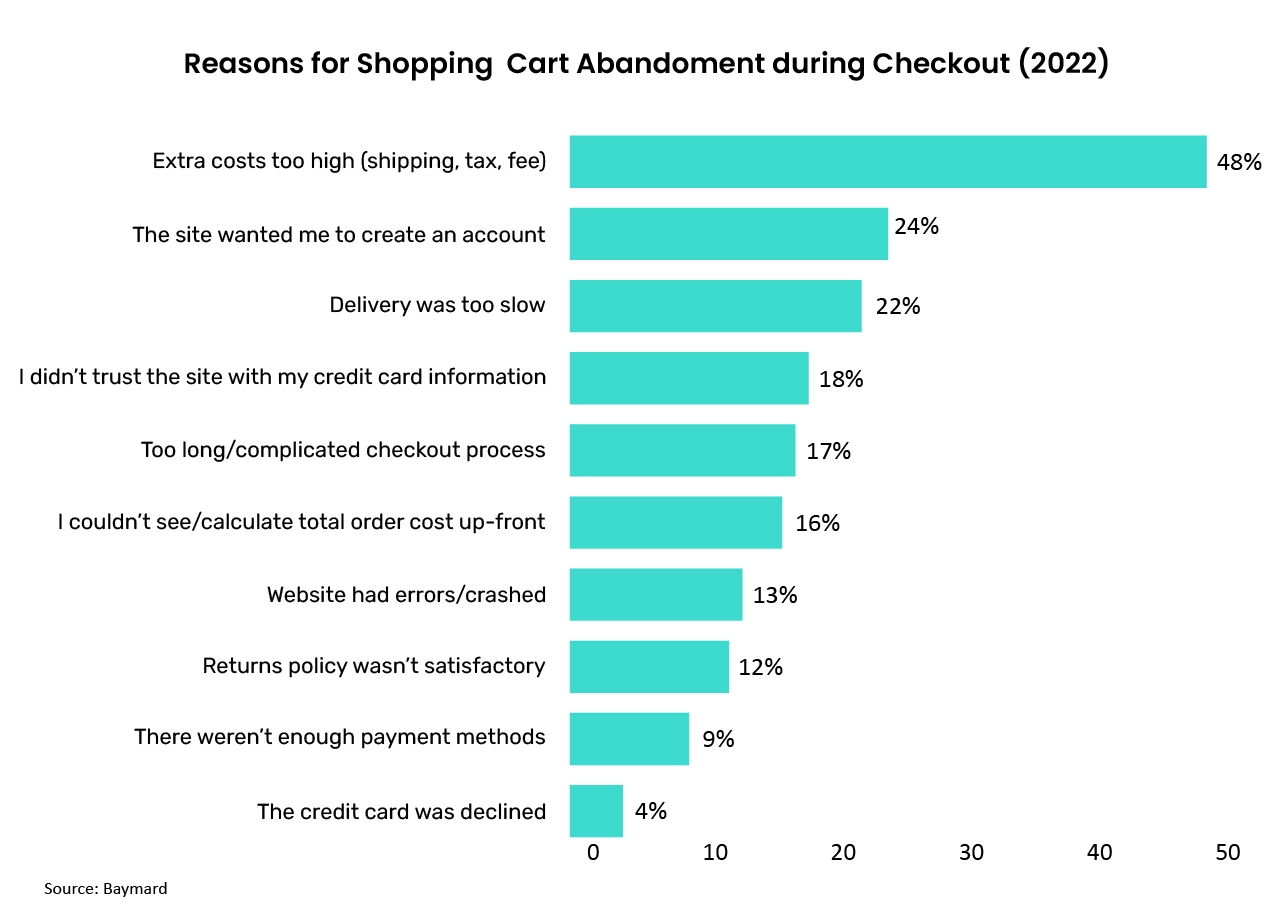 MetricsCart monitors titles, images, character counts, keywords, etc across product detail pages.  Brands can benchmark product content against competitors, and improve product visibility by bridging keyword gaps, including GTIN/ASIN, A+ content, etc.
Read more: How Digital Shelf Analytics Transforms E-commerce Businesses?
Ratings & Reviews
More than half of online shoppers read a minimum of 4 product reviews before buying.  That said, 92% of consumers are more likely to trust non-sponsored recommendations compared to other types of advertising. A section dedicated to showcasing consumers' reviews and ratings for any product is essential to boost its organic reach.
MetricsCart checks if every product has reviews and helps brands stay on top of product listings. In case there aren't enough reviews, it notifies brands and sellers right away. Subsequently, companies can encourage consumers to rate their products and leave reviews.
Pro tip: Some brands offer special discounts and additional perks to persuade customers to review their products. Online marketplaces like Amazon also have paid programs that help sellers and brands get more reviews.
Product availability
When customers like a product and find its performance promising through reviews, they look for its availability status. Brands that showcase details about products being in stock, or limited in stock entice consumers to move to the checkout page.
Customer experience has evolved especially after the pandemic and inventory visibility is known to drastically influence sales. Further, showing that a product is running out of stock or has multiple people eyeing it at the same time creates a sense of urgency in consumers.
Managing the inventory of multiple product ranges and catalogs is an excruciating task. MetricsCart monitors when a product goes out of stock and strategies accordingly when a competitor's product is not available. This is especially beneficial for fast-moving and newly launched products. MetricsCart also helps brands maintain optimum stock levels at all times and identify any underperforming stock-keeping units (SKUs).
Read more: How To Overcome Product Assortment Challenges With MetricsCart?
Product category
59% of consumers use a search engine to research the product first before buying. Categorizing a product with the right set of attributes makes it easier to find. It ensures that the product is assigned to the right shelf across e-commerce marketplaces. This way, the product reaches the right set of consumers, thereby positively influencing consumer experience.
MetricsCart monitors product listings across various catalogs and those of competitors to ensure that products are categorized right. In case a product is placed in the wrong category or assigned to the wrong shelf, it immediately notifies the sellers and informs them of the right category.
Advantages of Having Content-Compliant Product Detail Pages
Steve Haase from Hubspot said, "The thing that will make people shop elsewhere is uncertainty."
Tweaking it slightly to fit the e-commerce scenario – "The thing that may make people shop online elsewhere is an incomplete product detail page."  Effective product detail pages instantly convey a brand's value proposition. They also reduce cart abandonment, returns, and purchasing errors, in general.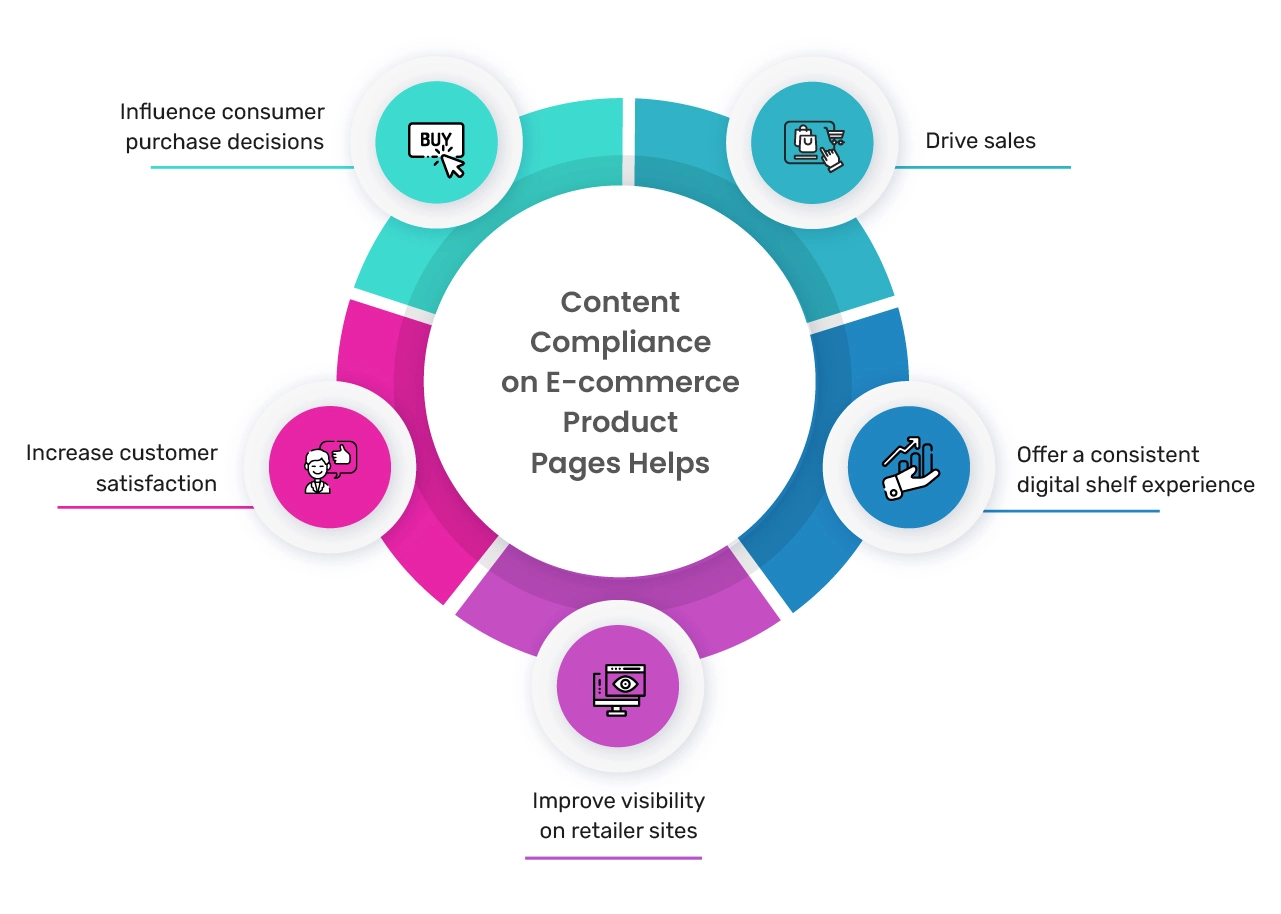 Get Started With Content Compliance Now
Product detail pages often act as landing pages. Consumers figure out if they wish to make a purchase from the same. So, having an effective, content-compliant product description page makes all the difference. Ensuring elements like product titles, visuals, attributes, shipping costs, delivery timelines, and prices improves the product's listing quality score. The higher the listing quality, the higher the product findability.
Brands can use MetricsCart's content audit reports to craft well-laid-out product detail pages and foster omnichannel revenue targets with ease. MetricsCart can also help further the ROPO (Research Online, Purchase Offline) effect, influencing businesses both online and offline.  It can spot exceptions against catalog entries, gather required competitor data, and more.
MetricsCart also monitors real-time pricing, inventory, search rankings, advertising, visibility, and other key metrics across major retailers in thousands of locations. Further, you can track your products' performance online with MetricsCart's Digital Shelf Analytics solutions in no time. Get in touch with our experts today!