In this digital era, most of us are hybrid shoppers. We hop from one platform to another scouting for the best range of products at a great deal. So, the future of retail is definitely a blend of online and in-store shopping.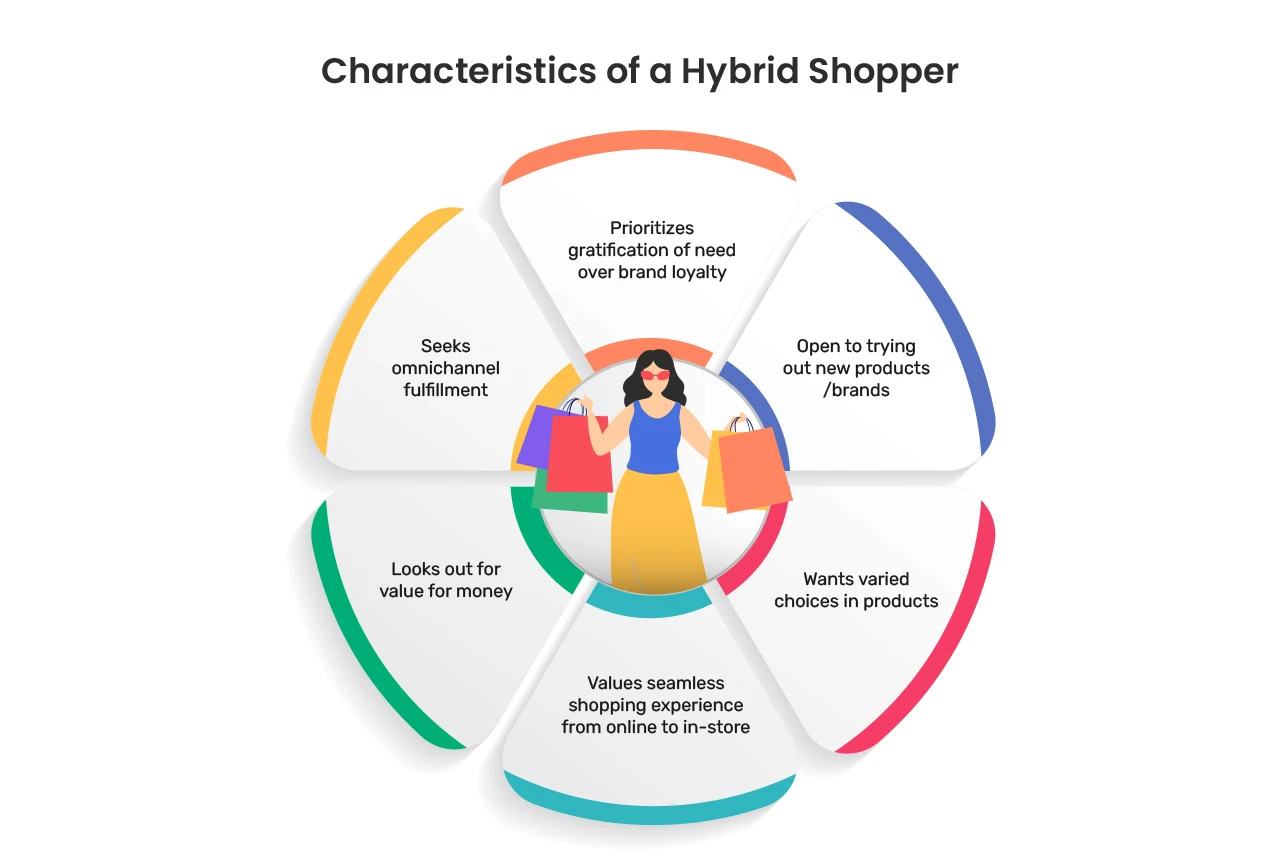 A digital storefront is not a transactional platform alone. It is a point of discovery of new products, best deals, and a point of research before buying from a physical store. To stay competitive, every brand needs to seek out new ways to do the same things better. So, it is indeed a daunting task for brand managers to plan an outstanding product assortment.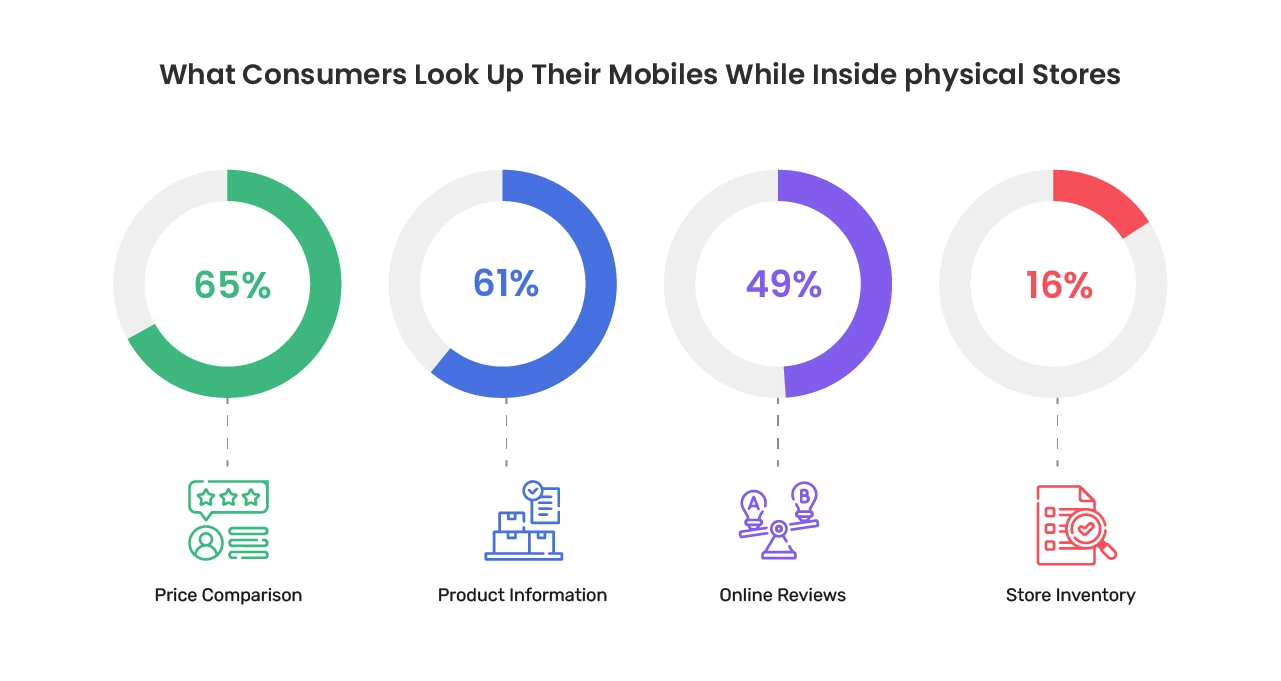 In this article, we look at different facets of assortment optimization. We suggest solutions from MetricsCart – our efficient Digital Shelf Analytics solution to overcome many challenges inherent in the complex activity of optimizing assortment.
What is Product Assortment?
Product assortment is a range of merchandise, displayed on the shelves for customers to browse and buy. However, the process of having the right product assortment is much more complex. Much analysis and strategy goes into assortment planning, be it a physical shelf or a virtual one.
In a physical store, brands that bid the highest get a place on the shelf that's in line with the shopper's eye. Attractive packaging of the products entices shoppers to touch and feel when they are in a store. But, it is more tricky to plan a product assortment for a digital shelf as the number of competitors is much more. The primary step to appeal to prospective customers is to show a true depiction of your product. High-resolution images and videos, detailed descriptions, and customer ratings are a must in this regard.
Solving Product Assortment Challenges with MetricsCart
With more than 12 million products in its catalog, the competitive climate on e-commerce sites like Walmart or Amazon is at an all-time high. E-commerce sites charge brands for the amazing sales window that they provide. Besides, an extra fee is levied for each SKU stored in their warehouse. This calls for an efficient assortment strategy. To outweigh the cost incurred over the benefits offered, online stores should have a good product assortment strategy in place.
Besides, retailers are adding private labels to their assortment along with other brands. As competition is getting stiffer by the day, it is not wise to leave your assortment planning to your intuition. In an Insider Intelligence survey, 89.7% of respondents purchased private labels for the wide assortment and the value for money it offers. In this scenario, planning an assortment becomes all the more challenging for brand managers. With efficient Digital Shelf Analytics solution such as MetricsCart, you can overcome most of the challenges the e-commerce industry is facing in our present times.
Challenge 1: How to decide on the right product mix?
Every brand aims to have a product assortment that their customers desire. But how many variations should each category have? How many units of each product variation should be stocked? Or How often should the assortment be revamped? Without much investment, how to arrive at a win-win situation to please both retailers as well as consumers? These are some of the complex product assortment-related questions that bother brand managers.
Solution: With a bunch of analytical insights from MetricsCart, your brand's online inventory will remain healthy. Brand managers can effortlessly balance the shelf breadth and depth by delving into the insights. You can measure the safe line to maintain the ideal stock across all online retail sites and ensure the availability of the SKUs all the time. With a holistic view available, you can make an assortment strategy and work towards being the market leader in your product category.
Challenge 2: Can we get a category-based performance overview?
Your brand could be exactly the same in features as the bestsellers in your category. If so, why are your competitors ranking better than your brand? Are you missing sales by listing the product in the wrong category?
Solution: Listing your products in the most relevant category will help customers to find your product easily. MetricsCart can list the category of your top competitors too. This can help get an overview of brands that have better coverage than yours, identify the drop-off points and make corrections in the listing. If it is possible to include your brand in a niche sub-category, then your product stands a chance to earn a best-seller badge on an e-commerce site.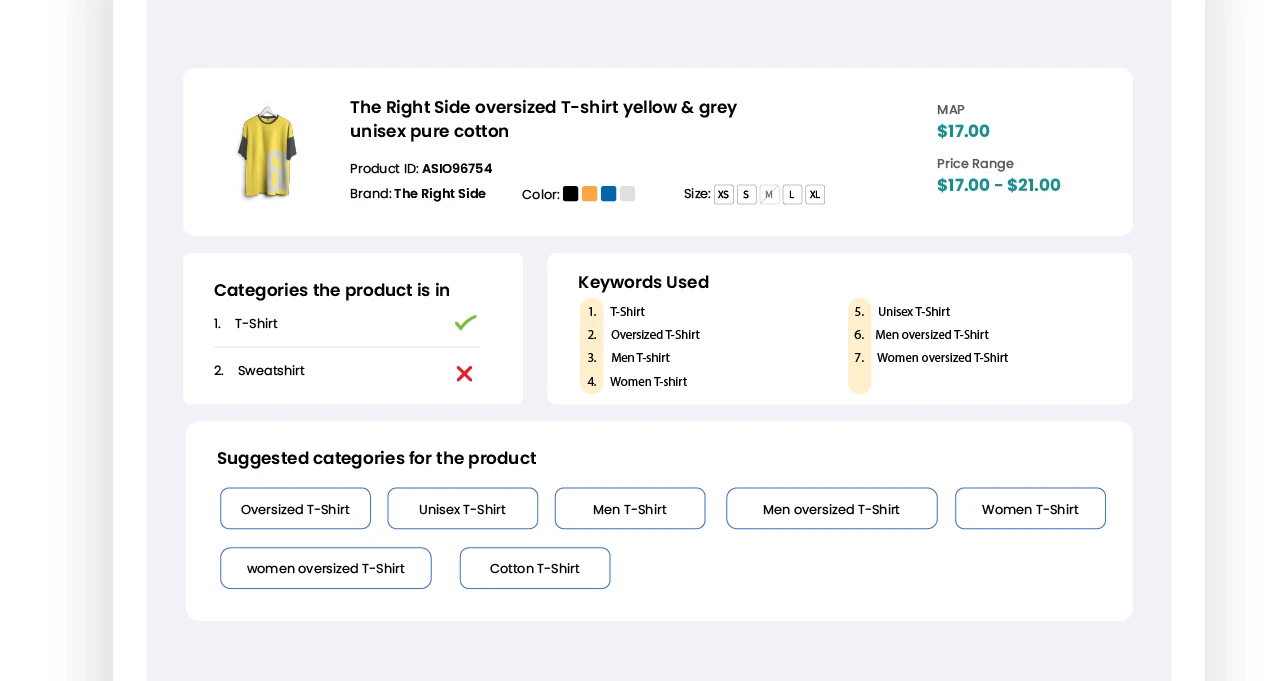 Challenge 3: Is it possible to streamline a brand's inventory across locations?
Customers expect delightful product assortment both in-store and online at the best price. In a survey conducted by a player in the offline commerce space, 61% of the respondents said they are more likely to buy those brands online, which offer them a delightful in-store shopping experience. This suggests customers' expect consistent shopping experiences across platforms. The aim of every brand is to be available on the shelf when the customers need it. But how can brands make the ordering process more efficient?
Solution: MetricsCart enables a single source of truth for inventory and orders. We sync stocks in your stores with your online catalog and warehouse to ensure a seamless shopping experience. Brands can track location-wise inventory and product volume in each area. In case of too many duplications in a location, you get push notifications to shift those products to locations without variety. This feature makes it easy to maintain an appropriate inventory level across stores.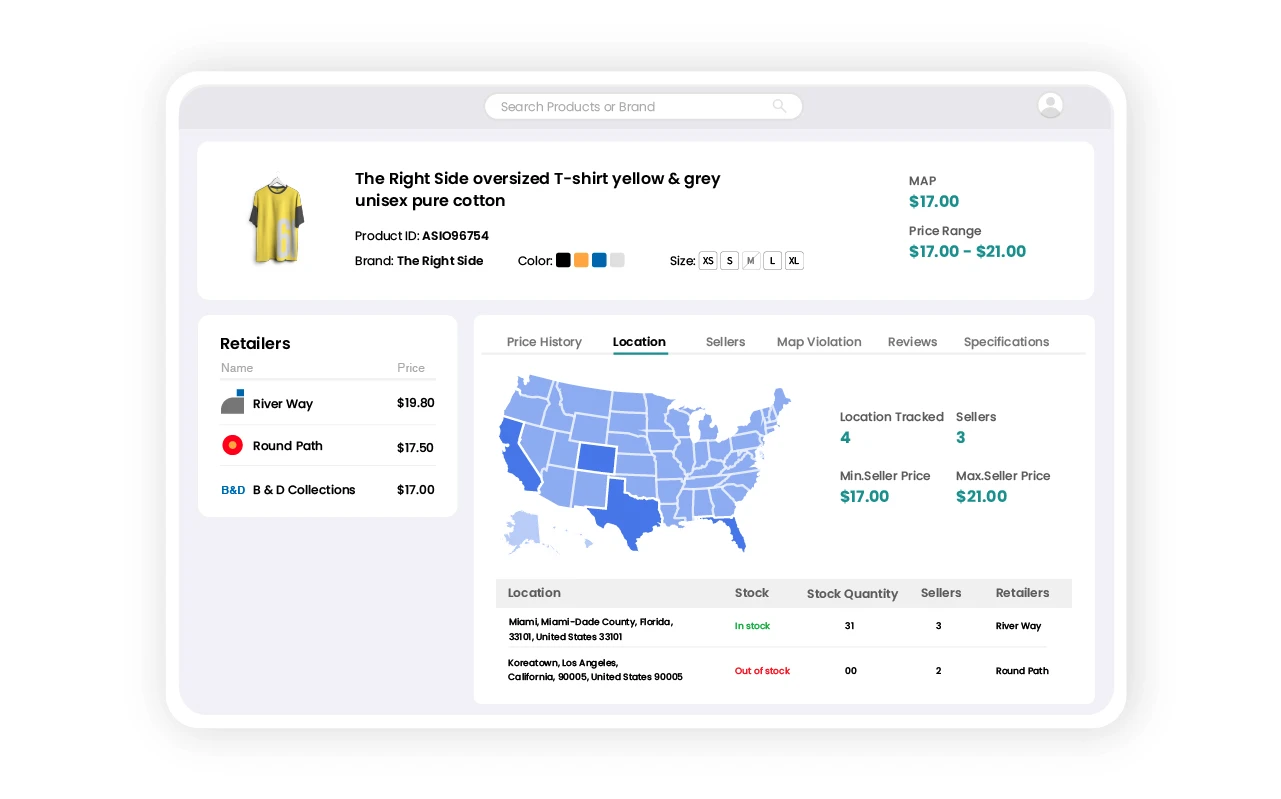 Challenge 4: Is preventing stockouts possible?
Consumers of present times value quick gratification of their desires over brand loyalty. Online research cited poor replenishment practice as the reason for 70-90% of stockouts. It is proven that it takes at least a week to recover organic search placement on Amazon, Tesco, and Walmart. Can brands save from the negative reputation caused by out-of-stock?
Solution: The price you pay for going out of stock (OOS) is bigger than you think. The stock monitoring feature of MetricsCart alerts you well in advance when it is time to replenish goods. Thus, the key selection of your products on any platform or any shelf will never go out of stock. It is possible for brands to ensure product availability at all times.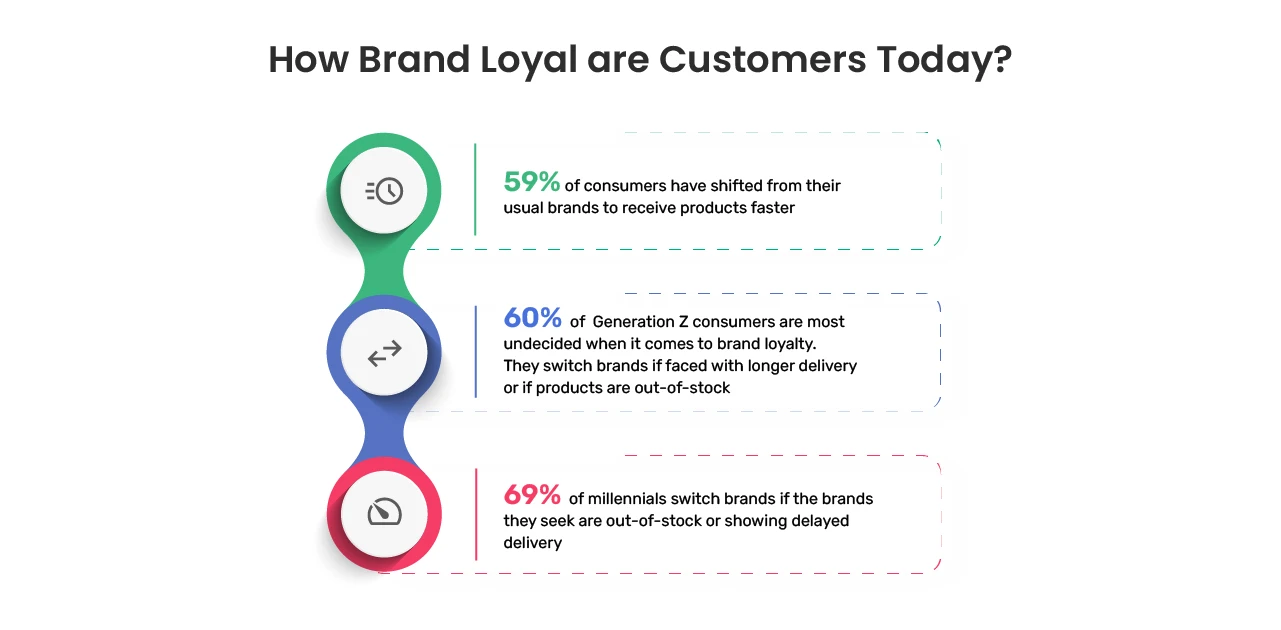 Challenge 5: How to earn a high margin?
Do your products have any differentiating factors for you to earn high margins? Is the product pricing right to beat competitors in your category?
Solution: Using MetricsCart, you can get a category-wise product list for in-depth analytics. It is seen that customers don't mind paying a premium for unique products. This gives you a good chance to identify a unique business opportunity from which you can earn higher profit margins. It could be a price range that your competitors are not serving in a particular category or the unmet needs of your potential customers.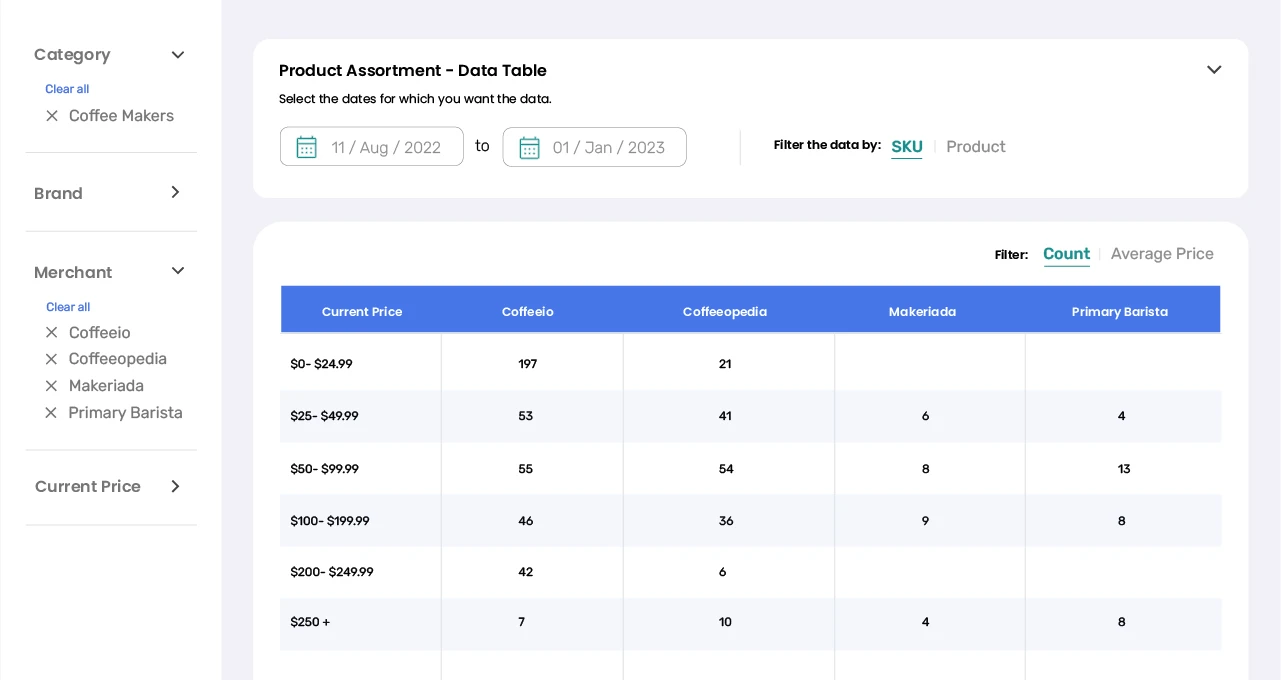 Challenge 6: How to find the right balance to avoid SKU proliferation and carry costs?
Slow-moving inventory or dead stock affects the financial performance of a brand. How to keep SKU proliferation in check?
Solution: It is unrealistic to expect every product in a category will generate profit for you. Our analytics can give you a perspective on your brand's performance vis-a-vis the competition. You can use real-time tracking of the fast-moving items on your shelf as well as your competitors. This will help you to revamp your assortment, and determine which SKUs to cut to make space for new ones. Get an understanding of product categories that grow in demand during various seasons. It is a good idea to calculate the inventory turnover ratio to measure the demand and sales.

Challenge 7: How to measure the success of a promotion?
When an ad campaign or promotion is held, products usually sell like hotcakes. In such scenarios, brands have to ensure their product assortment is available across online and offline stores. How to measure the success of promotion?
Solution: With MetricsCart you can measure the impact of your marketing campaign and track the improvement in the ranking of your product page post-promotion.
Evolving Technology in Product Assortment
Assortment solutions available today have evolved beyond elementary performance metrics. When using the assortment tools in the past, there was no way to understand why you got a particular result. With the latest machine learning-based analytics tool, it is possible to sense demand. It is easy to plan an assortment with AI-enabled insights into consumer searches and purchases. Tracking sales graphs post-promotion and configuring strategy for a product category is so easy for brands today.
Be Ready to Take on the World with the Right Assortment
It is not enough to be in the right place at the right time, as there are too many brands aiming to capture the hearts of consumers like you. To make a difference, you have to take action. Brands have to be prepared to meet customers' expectations, by having the right merchandise in the right place at the right time. The ultimate result of your product assortment strategy should be to make customers feel great at your store on every visit. So, the time is now to adopt effective software like MetricsCart, for your assortment optimization needs.