Today's digital-first world requires businesses to evolve beyond providing just information. Consumers are now hungry for powerful, emotionally salient experiences. A Deloitte study shows that a happy customer tells an average of nine people about their positive experience, while an unhappy one is likely to tell 16 people about their negative experiences. Clearly, effective product experience management (PXM) can make or break sales.
Read more: Importance of PXM in Today's Competitive Market
This article discusses strategies, trends and challenges that surround PXM. It also throws light on a few e-commerce brands that are rising above traditional methods to engage and retain customers.
Product experience management (PXM) helps deliver compelling, personalized product experiences to customers that directly impacts retention, growth and referrals.
5 Strategies for Effective PXM With Case Studies
The fine art of crafting and delivering digital product experiences can be the deciding factor in making your products stand out from the competition. Here are a few tried-and-tested strategies from e-commerce brands in the US:
Simplified user interface
User interface (UI) goes way beyond just drawing the initial impression and setting the tone of your website. A Forrester study shows that a good UI can raise a website's conversion rate by 200%. This means logically sequencing the relevant information using simple design elements across your website and other digital assets. A well-defined interface can make consumer decision-making easy and create engaging customer relationships that go beyond one-off interactions.
Allbirds, an e-commerce sustainable footwear brand is noted for its clean, effective, and user-friendly website. The company's UI lays out the relevant information in an organized manner. In addition to providing a great product page experience, it also communicates the product's value well.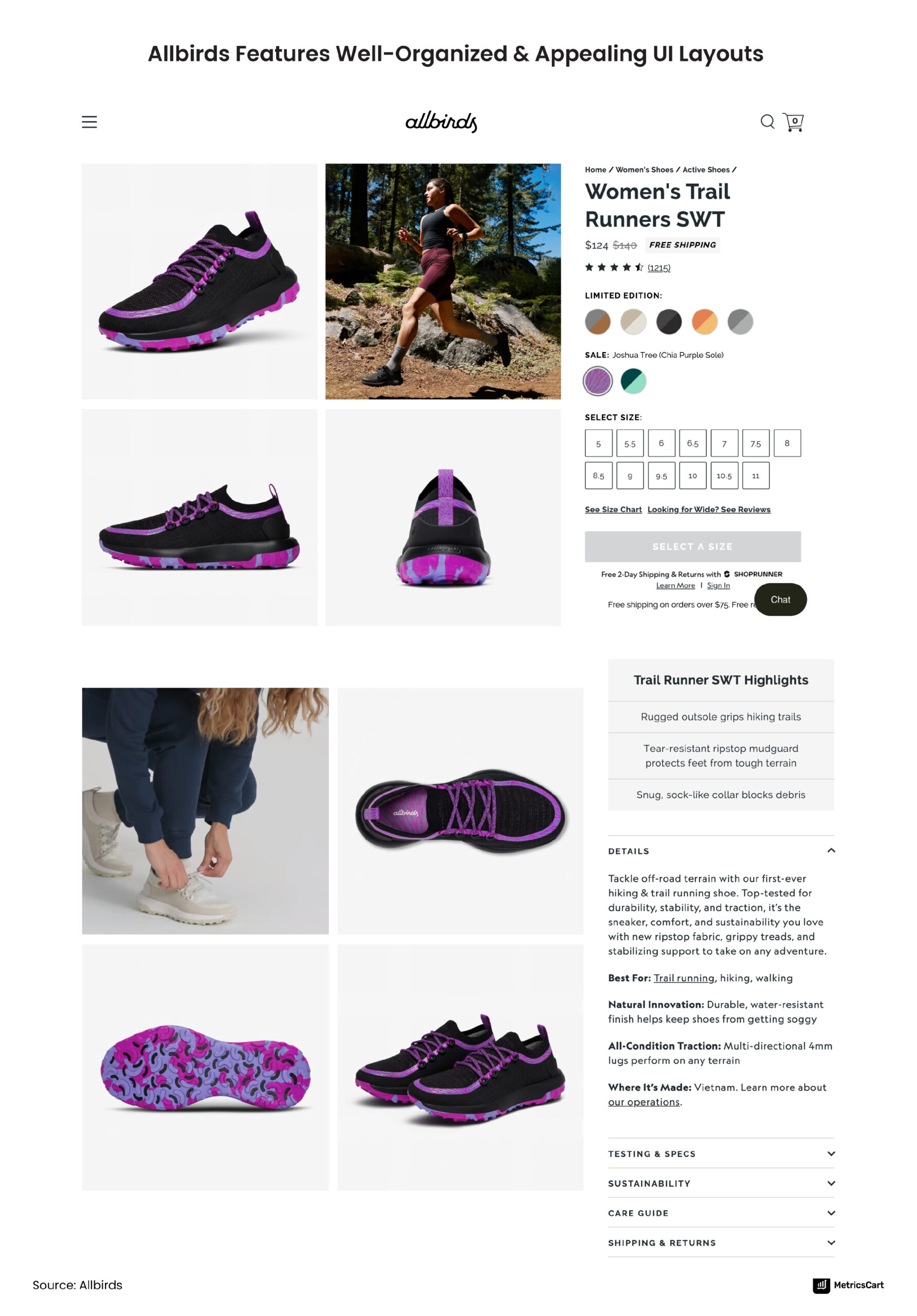 Efficient user onboarding with product tours
Interactive product tours increase user engagement as they introduce the product's utility to users in a fun and interesting method. This helps consumers to understand your product features better. Product tours are potentially one of the most important steps that determine the success of your brand. In fact, 63% of consumers consider the onboarding process important to decision-making.
Currently, at the no.1 position on the global list of top e-commerce companies, Amazon offers detailed product tours for both sellers and buyers. The app shows how individual sales and purchase cycles work with brief snippets that draw the user's attention to essential features. These product tours also ensure productive customer experience management, critical to digital retail success.
Effective monitoring through sentiment analysis
This is the era of hyper-personalization and digital experience management. Mining all digital channels for information can help businesses gain insights into customer preferences and pitfalls in their offerings. Brands are employing modern forms of listening like sentiment analysis to gather data on what customers like and dislike about their products. In fact, 93% of consumers want brands to show that they are listening and implementing feedback.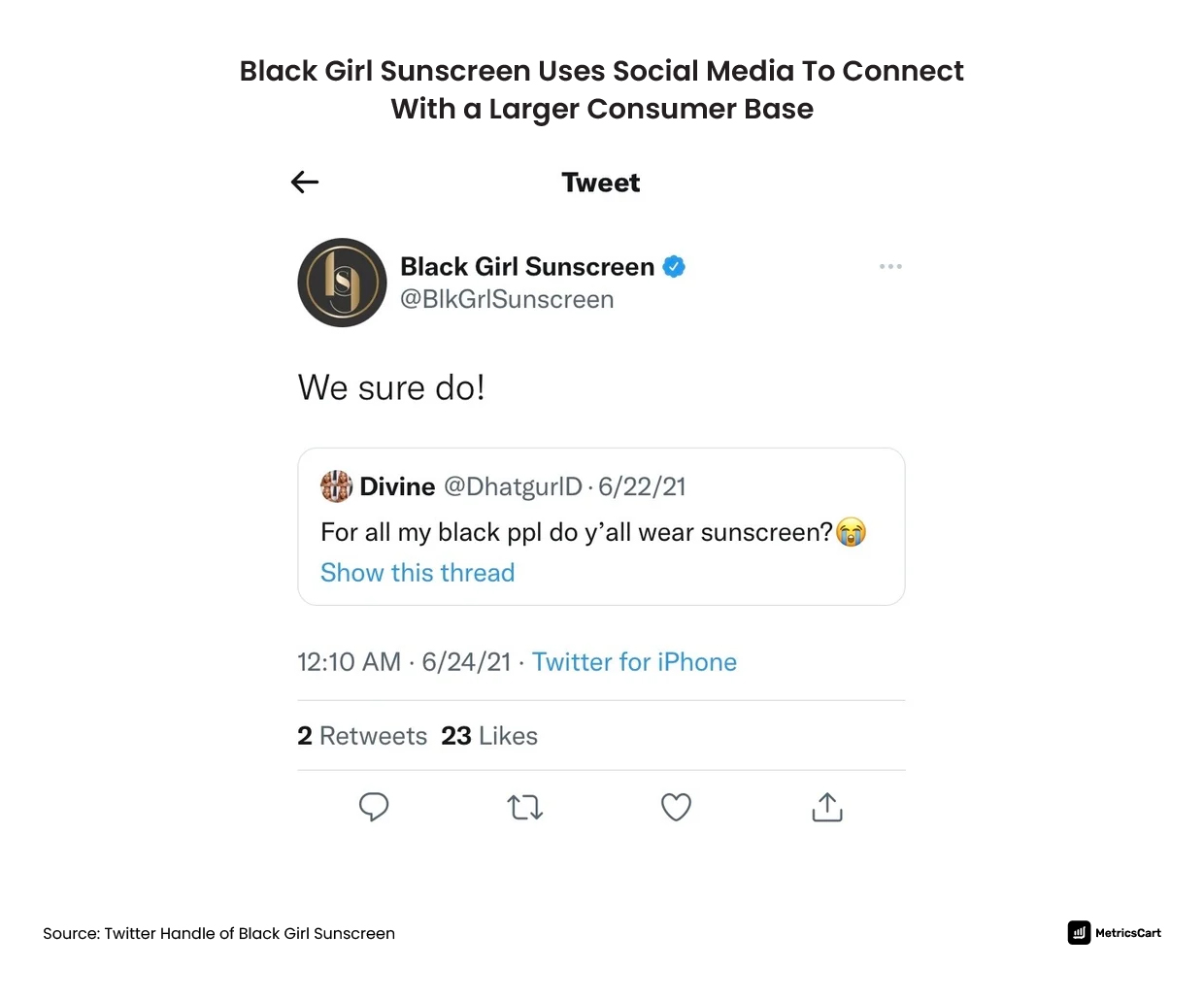 Black Girl Sunscreen, a skincare safety brand uses social listening and sentiment analysis to identify communities that are often left out of conversions about SPF skin damage. The brand aims to connect with its audience by listening to the audience's pain points, carefully finding keywords relevant to its offerings, and incorporating them into its product pages. The company converts them into new leads by letting them know that the company cares about them and has products exclusively catering to their needs.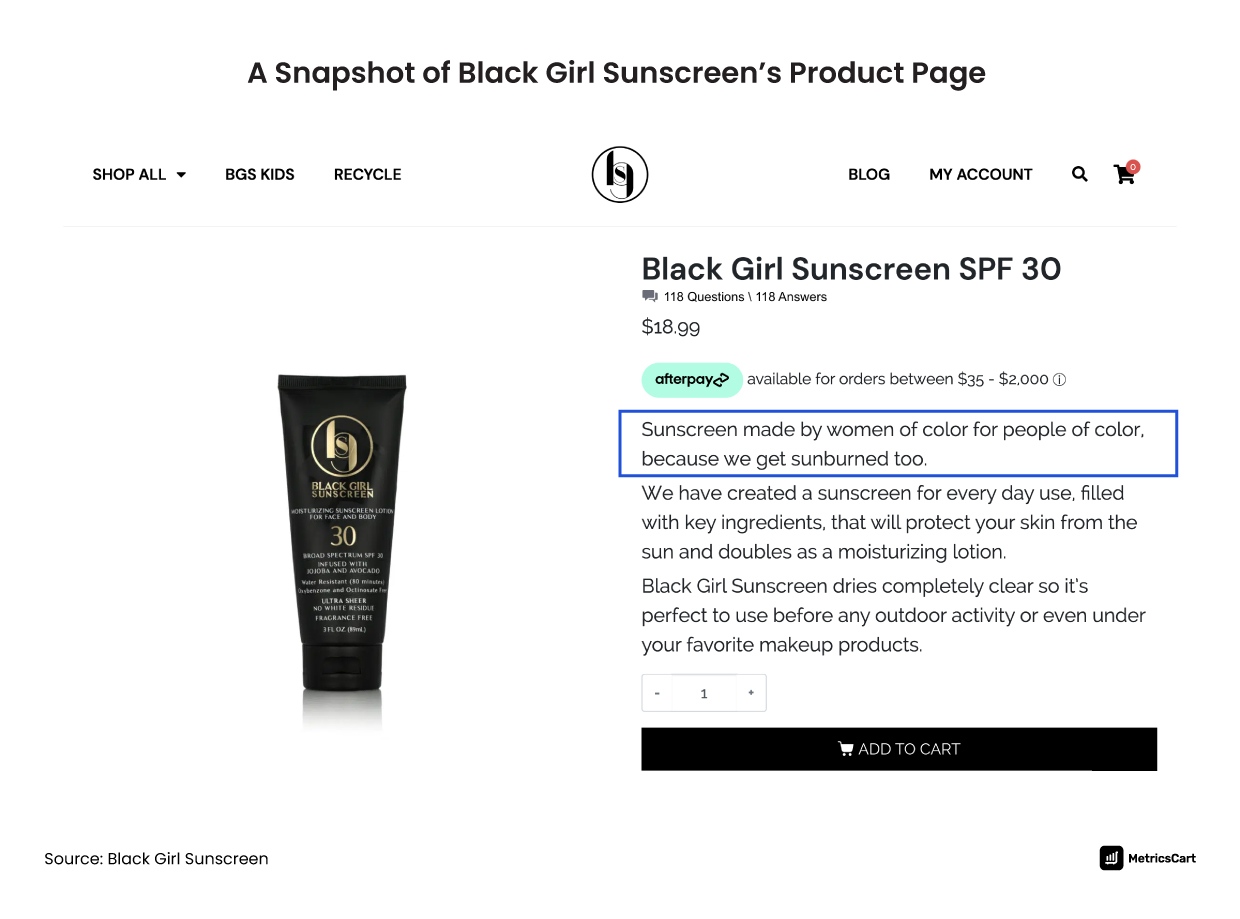 Consistent brand messaging via all sales channels
Product information can become a deciding factor when it comes to making purchase decisions, especially on product pages. Effective product pages instantly convey a brand's value proposition and provide well-rounded content experiences. Such experiences reduce cart abandonment, returns, and purchasing errors, in general. That said, brands need to ensure that the product descriptions are personable and in line with user expectations.
Aveda, an American cosmetics company, sells its products via multiple e-commerce platforms including its company website. It gives its users rich, optimized, and curated data about everything customers would like to know – usage, ingredients, and cruelty-free manufacturing process. Notably, the brand's messaging remains authentic and consistent across all channels while complying with the respective channel's tone of communication.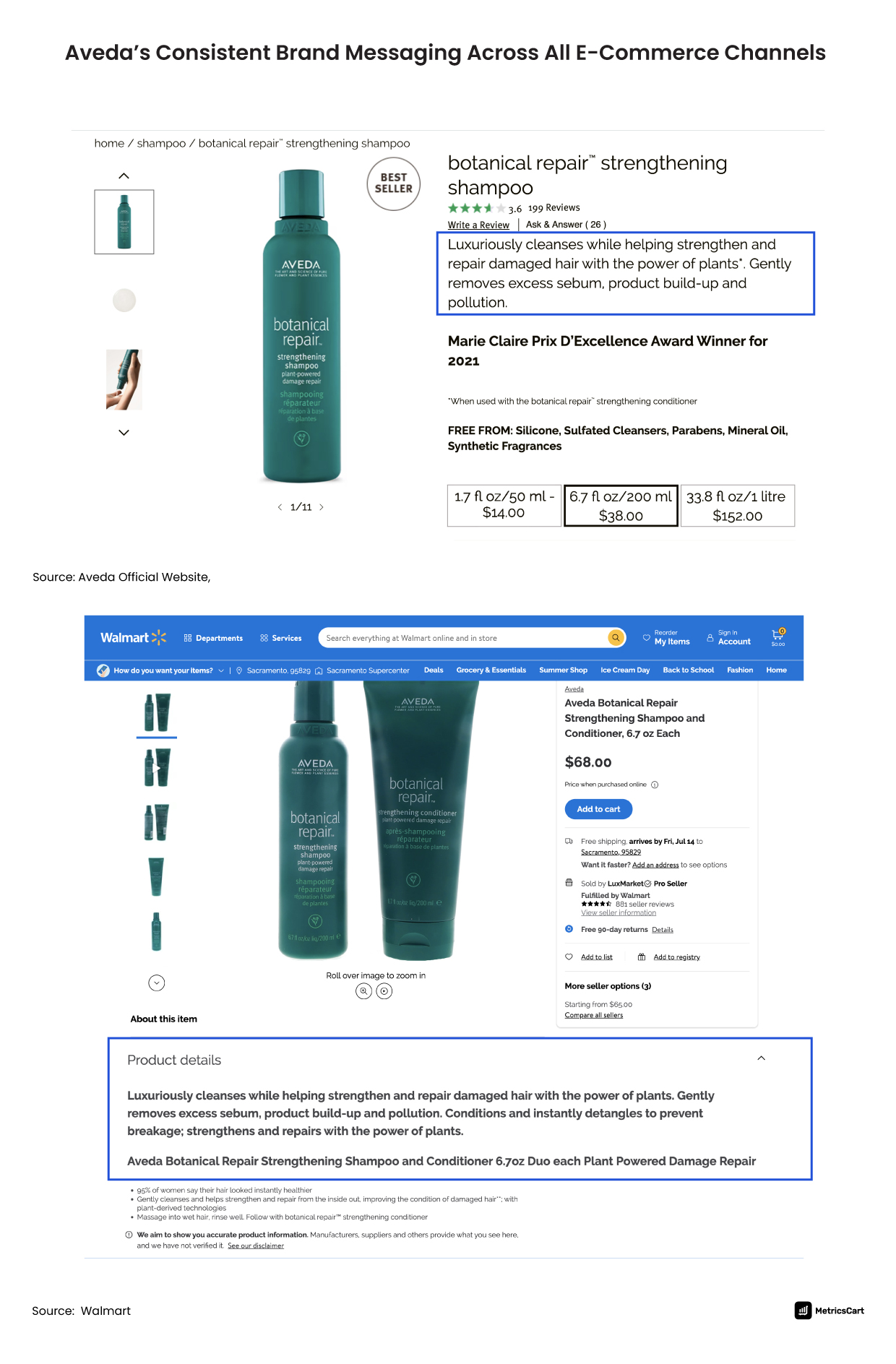 Also see: Why Content Compliance Matters?
Continuously improve and implement feedback
Product experience management is not like a sprint but a marathon. It usually starts with understanding your customers and creating personalized experiences gathering digital shelf insights on the way. Feedback from these insights can be analyzed to make updates and improvements to stay ahead of the competition.
Chewy, an online pet supply retailer, collects digital shelf insights in real time to optimize the product and customer experience. The company achieves this through analyzing customer reviews, decoding the sentiment behind them, tracking product page engagement, etc. Chewy is capitalizing on digital shelf analytics to tailor product recommendations accurately and improve product descriptions based on customer needs.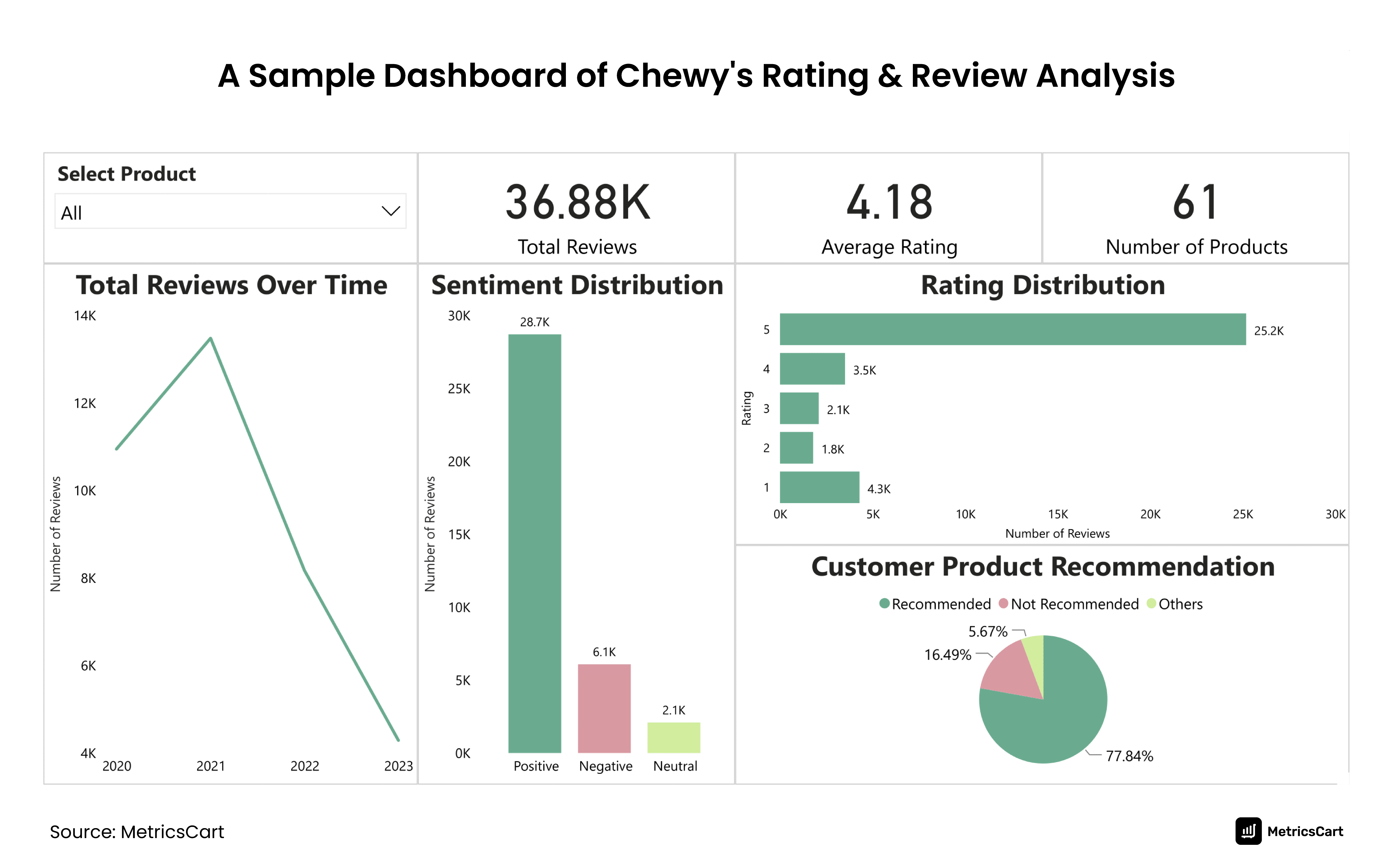 Read more: Importance of Tracking Ratings & Reviews on Your Digital Shelf
Trends To Watch Out for in Product Experience Management
Real-time intelligence in customer experience management
Employing real-time intelligence across every interaction is the new gold standard for hyper-personalization. The sheer volume and variety of data available have changed the way we look at customer experience management. The data gives actionable insights that reveal buying behaviors, latent needs, product improvement suggestions, ease of lead conversion and so much more.
Nike, a global athletic apparel, footwear, and accessories brand is leading this trend with its new loyalty program NikePlus. This program allows customers to track their health and workouts, enjoy access to personalized training programs and other perks through a mobile application. Through NikePlus, the company interacts with its customers even when they are not buying from the brand. These rich insights collected help the brand understand more accurately the users' preferences, buying journeys, and much more. Nike further uses this data to send personalized product recommendations that fit their needs and offers top-notch customer experience.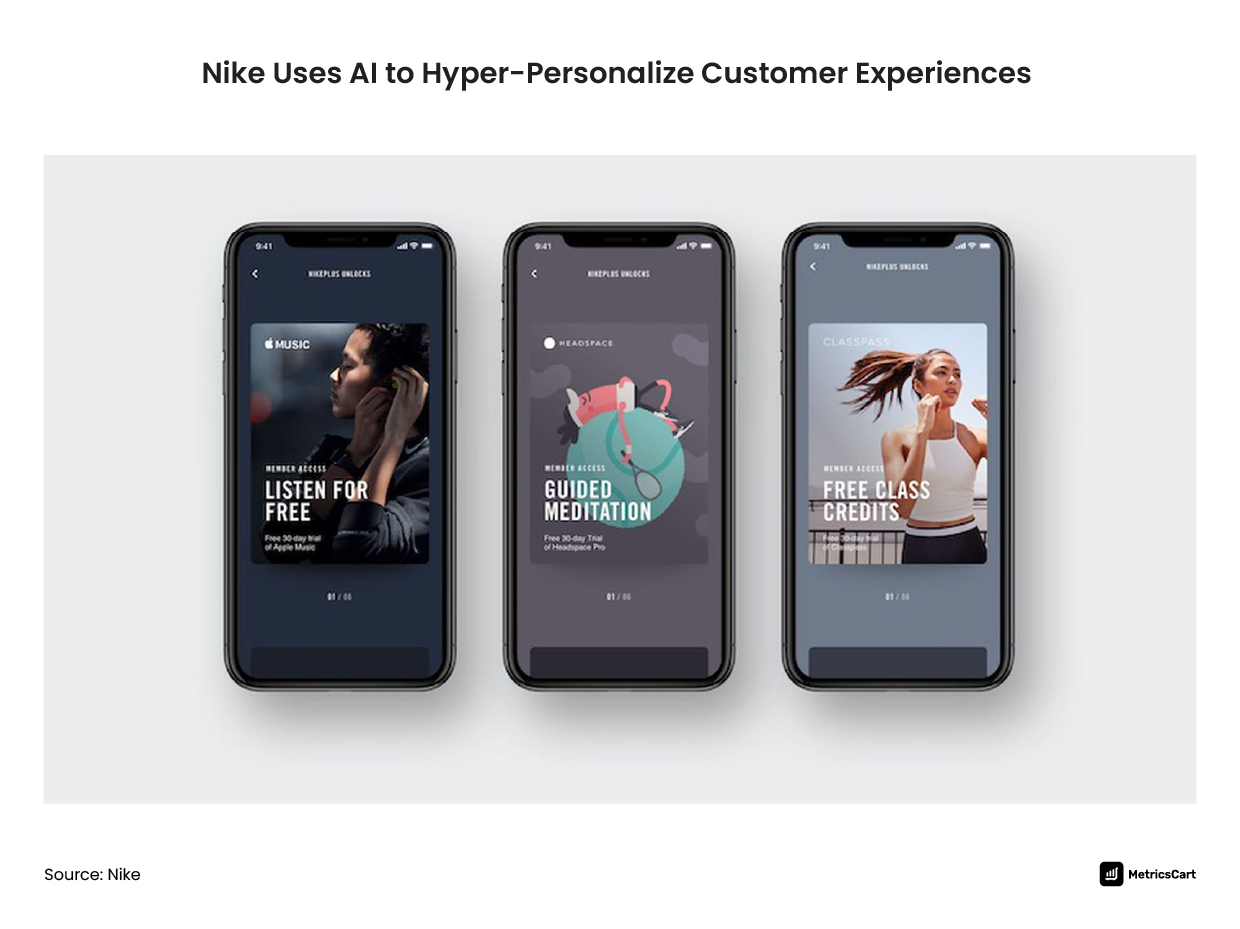 Also read: What's the fashion e-commerce scene in the US?
Augmented reality shopping experiences
Brands are increasingly using augmented reality (AR) to create richer, realistic, and more appealing buying experiences. By enabling customers to interact with their products virtually, companies can establish a connection with their customers. Such immersive experiences can forge strong relationships between brands and consumers, thereby driving sales and loyalty. AR might very soon be the new reality of digital shoppers across the globe.
For example, Adidas launched a virtual footwear try-on feature on its iOS app that emulates the experience of customers trying on their iconic shoes for real. The company launched this as part of a marketing campaign for its sustainable Adidas Stan Smith collection.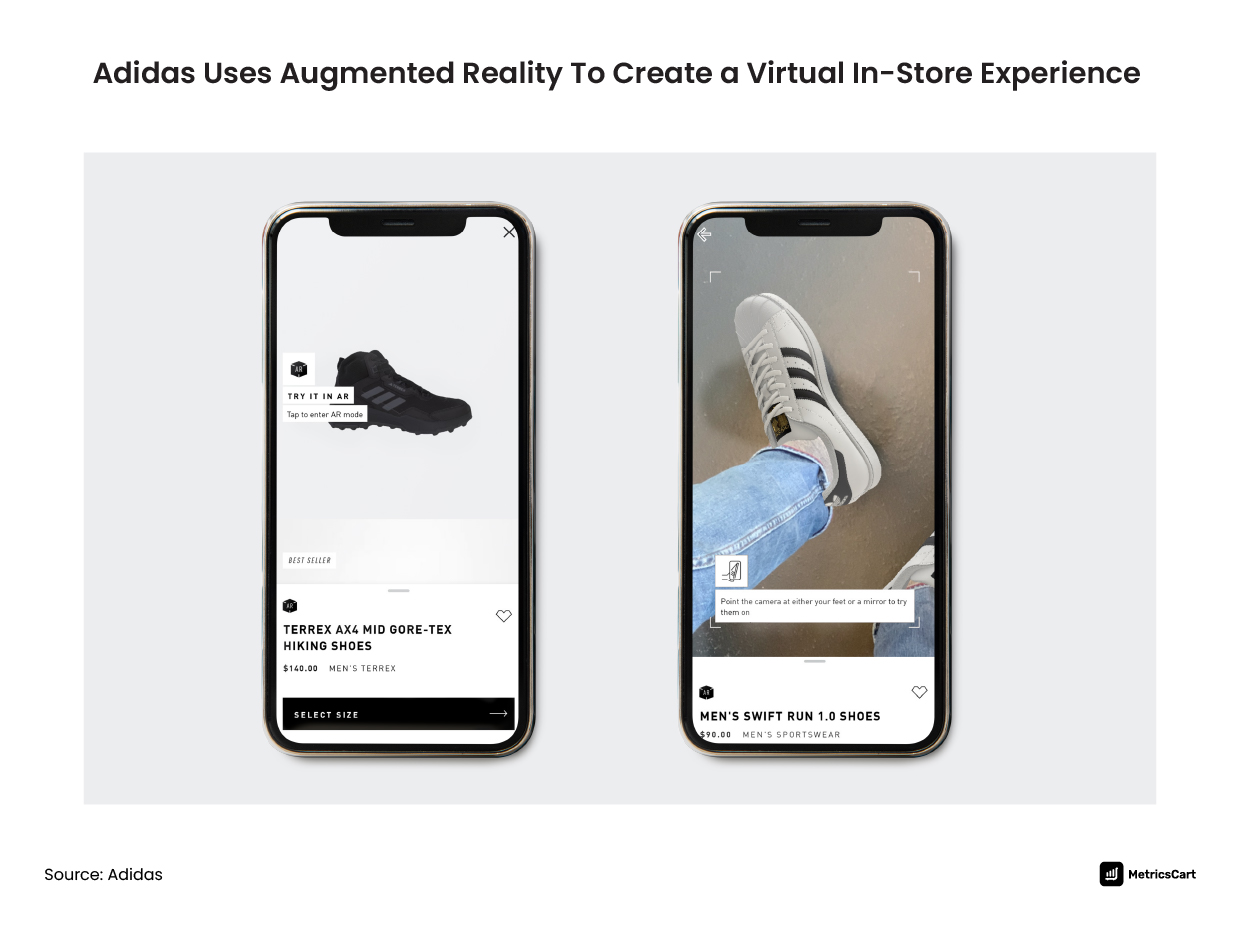 Machine Learning in customization
AI/ML plays a transformative role in product experience management. From enhancing various aspects of the product lifecycle to design and customer support, brands are quickly incorporating machine learning into their business.
Curology, an American skincare company, utilizes AI/ML to offer personalized and customized skincare solutions to their customers. Customers are prompted to take a detailed skin analysis questionnaire when they sign up. This information is then passed through Curology's AI-driven algorithm that processes data on customer's age, concerns, skin type, goals, etc. The formulation is approved by a licensed dermatologist to double check for accuracy and appropriateness for the individual's skin concerns before shipping to the customer.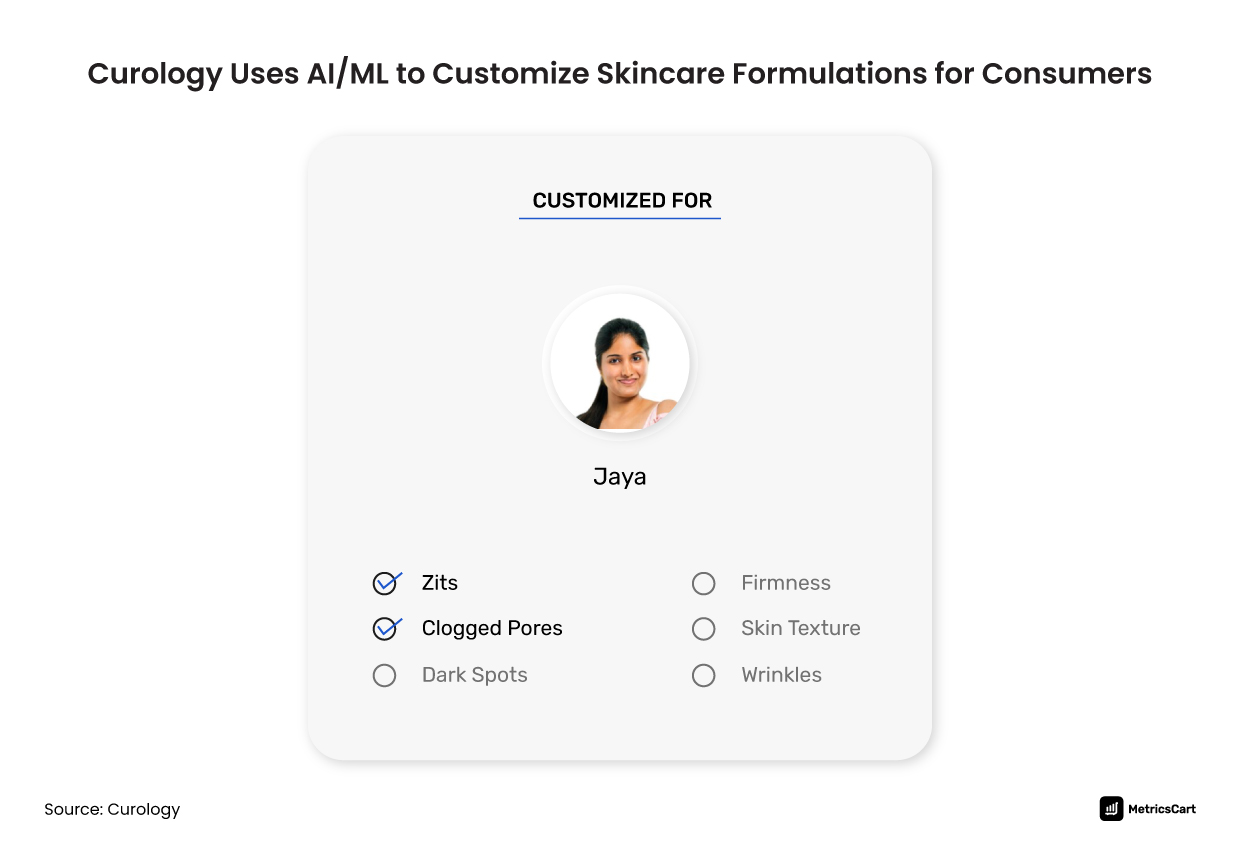 What's more? Curology engages in an ongoing assessment of the customer's skincare journey. Users can provide feedback to the AI system, which continues to learn, adapt, and further refine the effectiveness of personalized skincare.
Challenges in Implementing Product Experience Management
PXM integrates data from different sources and touchpoints such as CRM (Customer Relationship Management), ERP (Enterprise Resource Planning), and marketing solutions, as well as contextual data like location and social data (ratings and reviews). As advanced as this may seem, several challenges lie on the road to effective product experience management. They include:
Structuring and organizing workflows
PXM implementation requires a well-defined workflow that involves all the stakeholders – product managers, marketing teams, and others. The challenge lies in creating workflows that ensure consistent, accurate, and timely delivery of product information across all channels.
Data distribution
Each sales and marketing channel has different requirements. Therefore, the data used and the content created should be optimized accordingly. These steps require a deep understanding of the target audience and channel characteristics.
Content updation
Yet another challenge lies in keeping product information up-to-date based on new insights and customer feedback. This requires constant monitoring of customer behavior, market landscape, and industry trends.
Integration with other systems
Integrating PXM with other systems like CRM, CMS, ERP, etc. requires a deep understanding of data architecture. Moreover, the seamless extraction and transfer of data between systems can be tricky to master.
Scale Your Business Potential With Digital Shelf Insights
As the world becomes increasingly reliant on digital platforms, every interaction needs to be perfect in order to drive user retention. Product experience management ensures that customers enjoy compelling product experiences across all communication channels. This can potentially establish a lasting connection between brands and customers.
Digital shelf insights from MetricsCart help you monitor and assess product content across online marketplaces with a personalized, easy-to-use dashboard. Our experts can also assist you with share of search, MAP monitoring, assortment and other digital shelf insights. Speak to our team today!